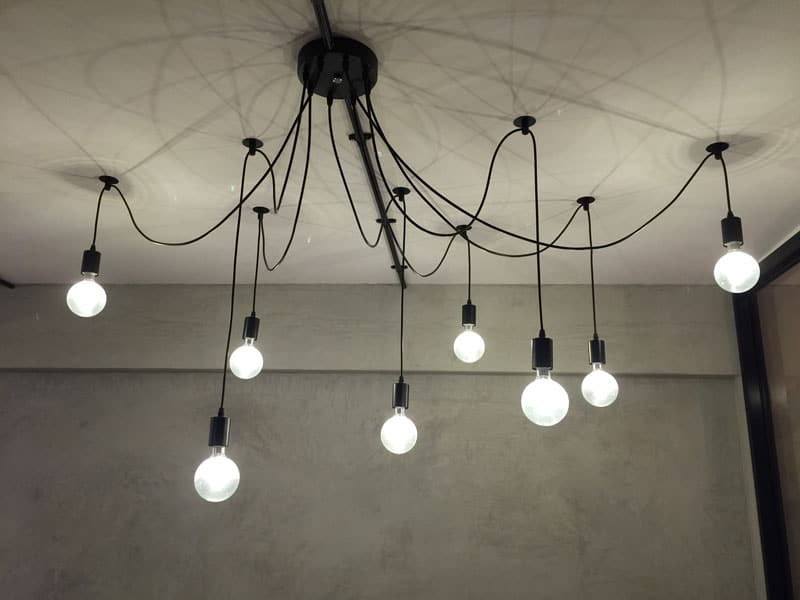 Shop with confidence. Hear what our customers have to say!
---
The team is quick to respond to my queries and offers advice more than what I asked for. My first time buying lights and I appreciated the helpful advice they gave. Thanks for the great service! Overall, amazing design at affordable prices. Well done!
Ordered pendant lights for my home and they are always a conversation starter with guests. Nice designs, good quality. The staff are nice and really friendly. Will recommended for sure.
I just wanted to say thank you for all the help in recommending lightings for my home and always so patiently replying to my queries. Our place looks great with these awesome designed lights and I love them so much. Can't help looking at them everyday after I moved in. 🙂
Screed has managed to seamlessly blend the best of both worlds: the physical consultation provided by your typical brick-and-mortar lighting shop as well as the speed, convenience and most importantly, very-competitive pricing (since there's usually less physical overheads) of an online-website. The team were swift in responding to our initial email queries about pricing and warranty services and consultation so that they could better advise on the suitability of some fixtures we had shortlisted. Throughout the 2-3 week process, the sales team provided us with timely information about delivery schedules, positioning techniques as well as lighting styles based off their multiple years of experience… Thanks once again for the help guys.
The industrial lights and edison bulbs were the super cool find. Been seeing them at cafes and finally found them online at screed. Turned out exactly as pictured and effect is good.
Hubby and I searched high and low for our desired lightings along Balestier and Jalan Besar, and couldn't find what we want, and were honestly frustrated with the whole thing. Luckily, when we got back, we chanced upon Screed online and were blown away by the wide range of lightings they offered which were much nicer designs and at lower prices than what we saw. Though we couldn't see or feel the lightings beforehand, we took the leap to purchase online and it turned out perfect! All 6 designs we bought turned out exactly as described and only 1 of it was slightly smaller than what we'd have expected. Overall, great experience with them and will definitely recommend friends doing up their renovation!
Love the design and look of all the products we purchased – wonderful materials with great details. All lightings came as pictured and described. Match with our design theme well…
Delivery was prompt and earlier than expected. We love the affordable price and good value for money considering the unique design and smooth finish.
Making our lightings purchase online was such a comfort and joy. It meant one less trip and one less headache for our reno. And they have so many designs… highly recommend.
My contractor broke one of the shades during installation and I contacted screed to deliver over replacement shade and they helped to do so within the day, without any hassle. Very pleased with the quick arrangement which helped us greatly and the installed lights looks great.
Thanks Screed team for the smooth lightings purchase experience, much appreciated! Will recommend more people to you 🙂
What a smooth process! All we ordered were delivered on time and looks great. We also got great service from Screed. Thank you v much!
We love the clean minimalist dining light we bought. Great service team and experienced. Their products are also tastefully designed and of good quality and value. You can count on these guys.