For most homeowners, lightings are usually the last on their list since they are installed after major renovation works are completed. Balestier Road is the go-to destination for lightings with most shops are concentrated in that area. Yet despite the numerous lighting shops, some homeowners may still find themselves returning home disappointed. Despite the numerous lightings available, most are focused on more traditional lightings such as chandeliers and other typical lightings.
For savvy home owners looking to complete their modern home, here are the offerings you wished you had seen while combing Balestier Road.
The Minimalist

The minimalist style is centered over the philosophy that less is more. Usage of bulky furniture and clutter is often minimised. The usage of colours is also reduced, common colour schemes often involve monochromatic colours/ cool tones or heavy usage of wood. Simple and neat lines are often employed to give the house a clean look. The minimalist style is a popular choice for owners in Singapore given the space constraints in most houses. This clutter free philosophy sure frees up plenty of living space. Even if you are decided on the minimalist style, your lights do not have to be boring. An edgy and chic addition can liven up and add character to your space!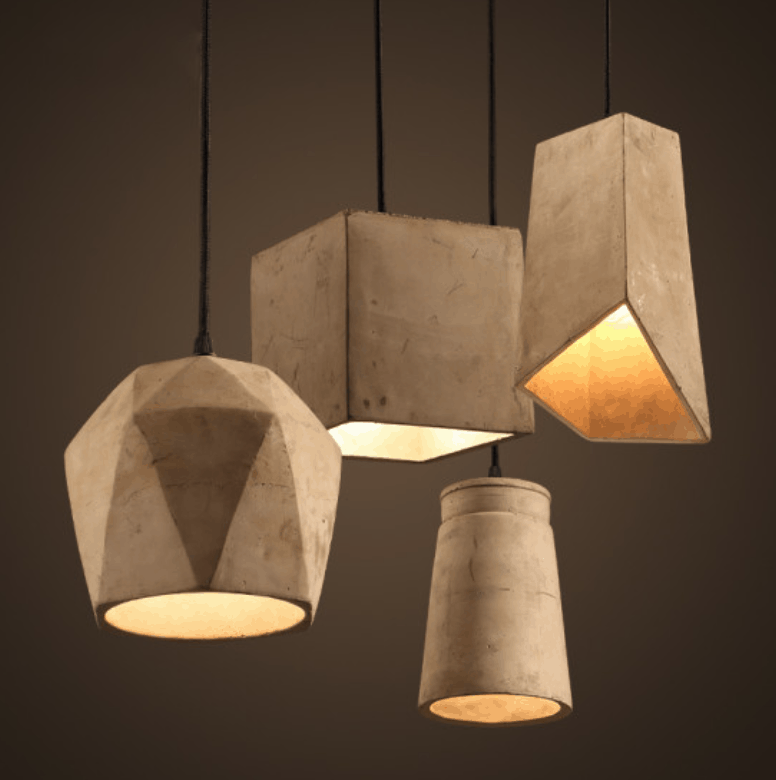 ERNST Simple Cement Pendant Lamp
A seamless addition to homes that have washed concrete walls or floors. Cement has been in trend of late and would be a fashionable minimalist addition to your space. The cool tones of cement make it chic and versatile for many spaces.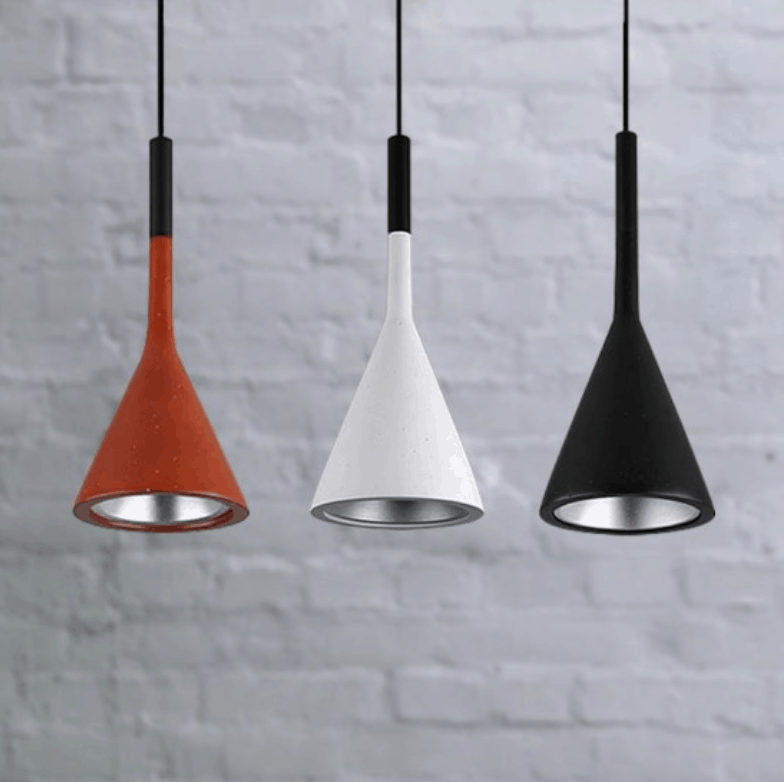 Torkel Frosted Conical Flask Lamp
The sleek lines of the Conical Lamp make it an elegant addition to your space. It comes in either red/white/black/grey. For a pop of colour into your minimalist room, consider the muted red Torkel.
The Scandinavian
Scandinavian houses pursue an airiness and lightness for the space. Scandinavian interior design is characterized by the plentiful usage of wood, the colour white and other muted colours to give a soothing and calm atmosphere. Lately, muted pastel colours are also a common trendy addition for scandinavian homes to add liveliness to their space. Often, homeowners like to infuse greenery into their homes as well. Pots of plants are placed strategically to bring the scandinavian nature into their home. Hence, it is hard to go wrong when your lightings consist of wood too!

Left: Ranula Nordic Neat House Lamp
Right: Agneta Wood Cap Base Hanging Lamp
These two offerings consist of a pale wood top base complemented with white or black. It is a soothing adddition to any space, especially for Scandinavian styled houses since these lightings will blend in perfectly with other wood elements in the house.
The Modern
It may be hard to precisely define the Modern since it is such an all encompassing term. But terms such as Edgy, sleek, chic may be some adjectives used to describe houses in this category. Modern homeowners are daring and expressive with their furnishings. Such creative expression is aided with the usage of statement lightings which becomes the focal point for the room. Futuristic looking lights, decorative artistic lights are common choices for modern homes.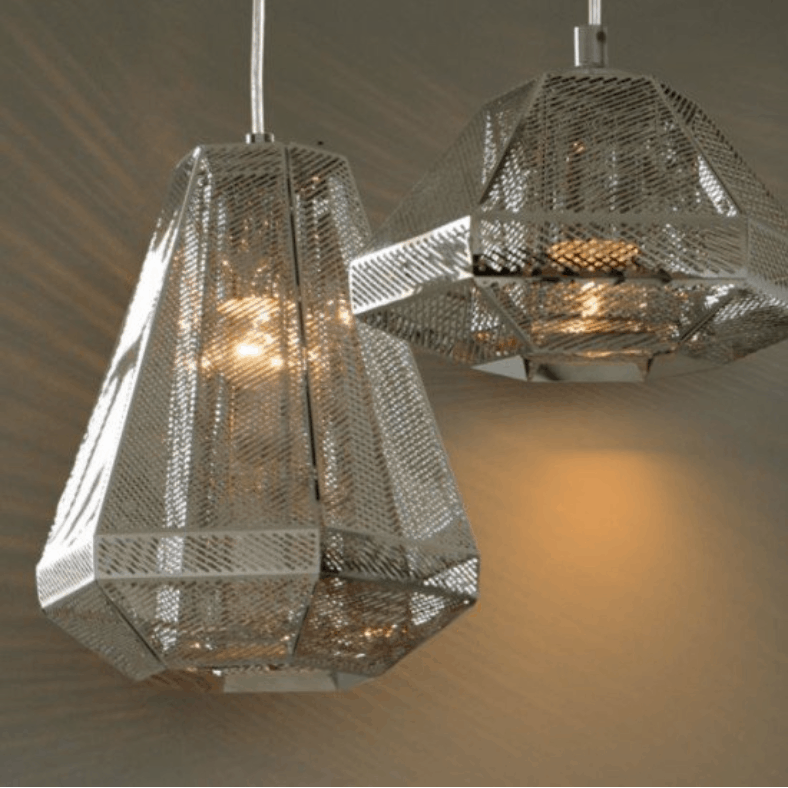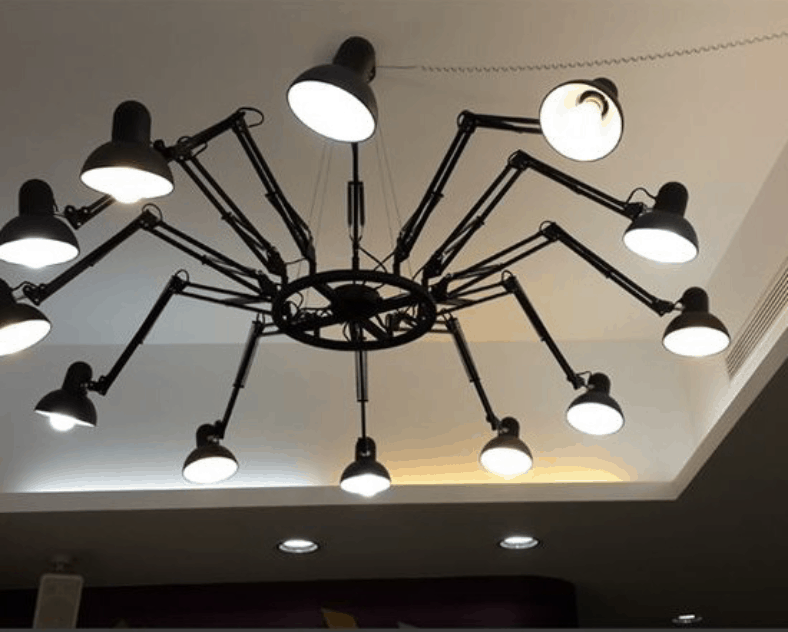 Left: Baltsar Industrial Grilled Lamp
Right: Evelina Tarantula Spider Legs Extendable Lighting
Baltsar's steel finishing makes it a popular choice for many restaurants and bars. It may also be well utilised in residential kitchens since many homes are fans of emulating industrial grade kitchens.
Evelina's impressive multiple bulb and extendable 'arms' makes it a grand addition to your space. It's a creative option compared to traditional chandeliers and still manages to achieve the extravagant effect.

The Industrial
What Industrial homes are trying to recreate is the "Warehouse Look". The effortless, bare brick wall look. To emulate the warehouse look, homes are often heavily invested in black steel and pipelines. Industrial homes are bold, metallic and loud with character. To fit this look, caged pendant lamps are often a popular choice as the metal finishing from the lamp blends in well with other metal furnishings.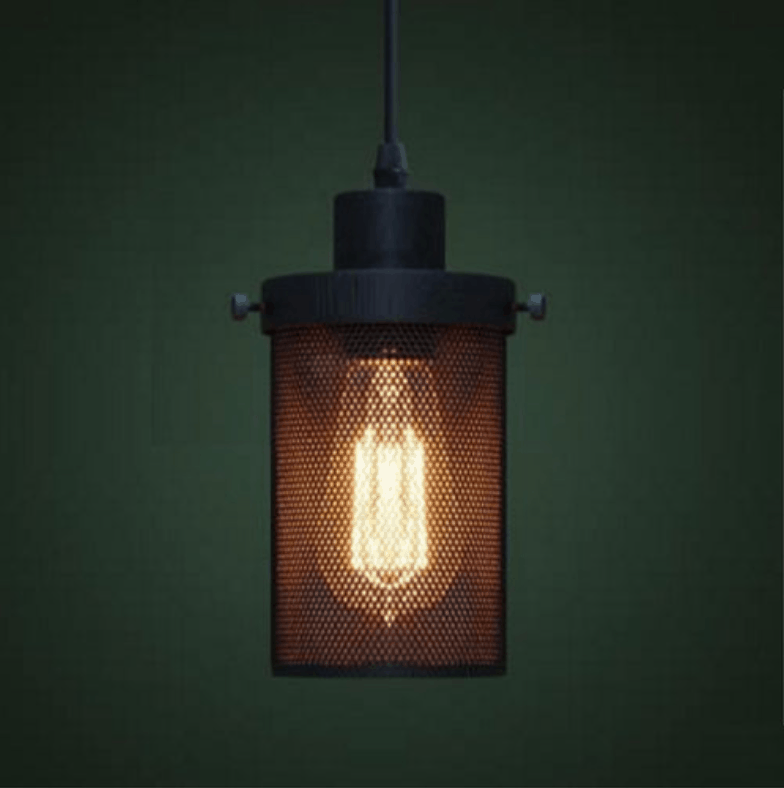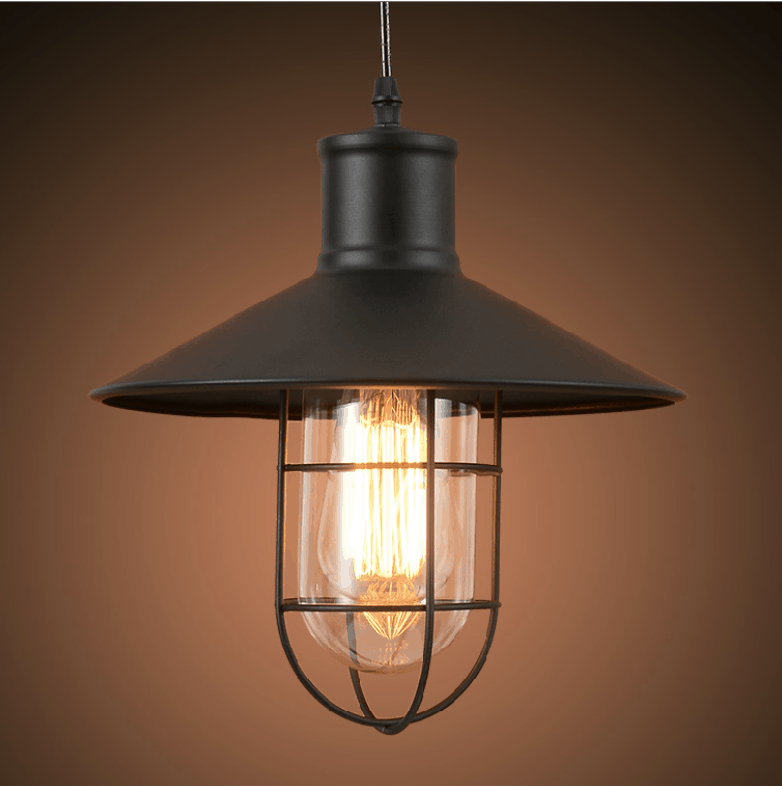 Left: Anselm Perforated Metal Barrel Lamp
Right: Ellaby Bird Cage Hanging Lamps
For Anselm the perforated metal barrel makes dims the overall brightness of the lamp and makes it a perfect ambience light. The dimness also adds a air of mysteriousness to the place.

Besides being an industrial style lamp, Ellaby also brings about a sense of nostalgia since it is slightly retro looking. The filaments of the the edison bulb is also clearly displayed through the cage, making it a romantic addition to your space.
The Retro
Vintage and rusty finishings, black steel, daring usage of colours. The retro is an eclectic mix of different elements. Often, retro home owners would opt for rounded edges rather than clean lines. Rounded edges for their sofa or chairs, circular dining tables, orb shaped lighting. Above all, the retro is fun, memorabilia from the past such as retro posters or toys may often be used as decorations for the house.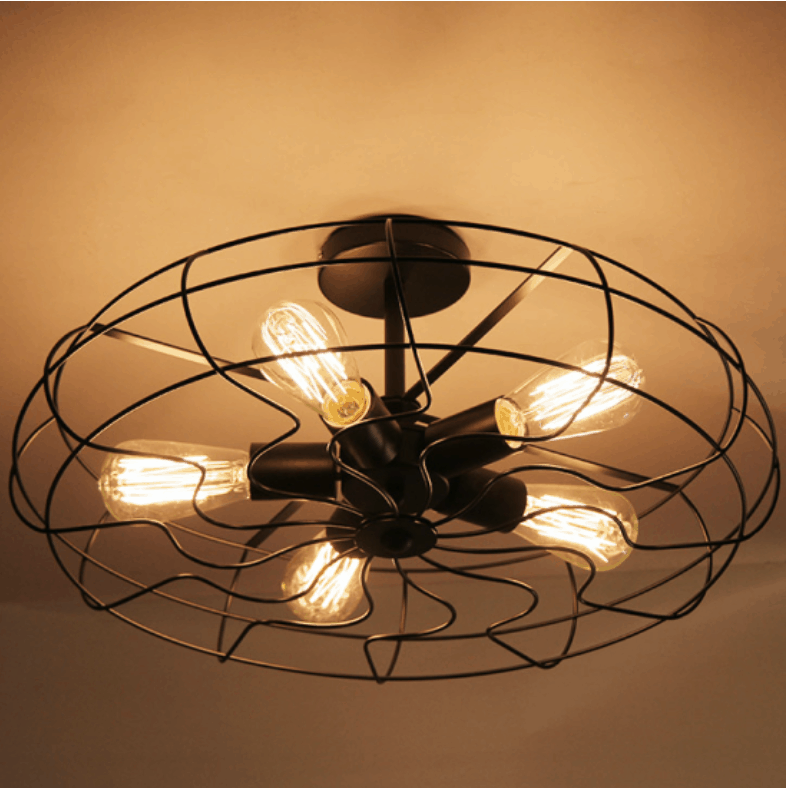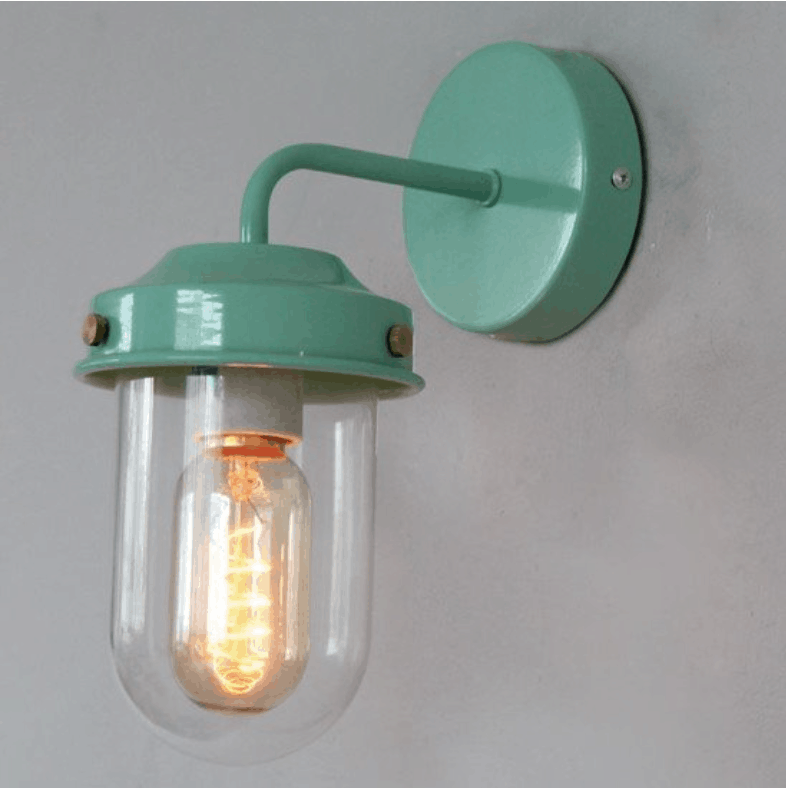 Left: Lars Retro Caged Fan Lamp
Right: Gunda Colored Industrial Street Lamp
Lars is mimicked after a nostalgic fan, this creative twist is a pleasant delight for owners looking for fun additions to their space.
Pastel colours are commonly utilised in retro spaces, this is because the spirit of the retro is fun. Gunda's pastel green is a popular choice as it creates a playful environment.
The Oriental
Traditional and inspired by asian elements. The oriental takes inspiration from the diverse asian culture. Common features include peranakan style mosaic tiles, wooden sofas with intricate oriental carvings. Yet the oriental is not just completely archaic. Many homes have successfully managed the fusion of the contemporary and traditional. The result is a contemporary Asian home, with the help of the lightings below.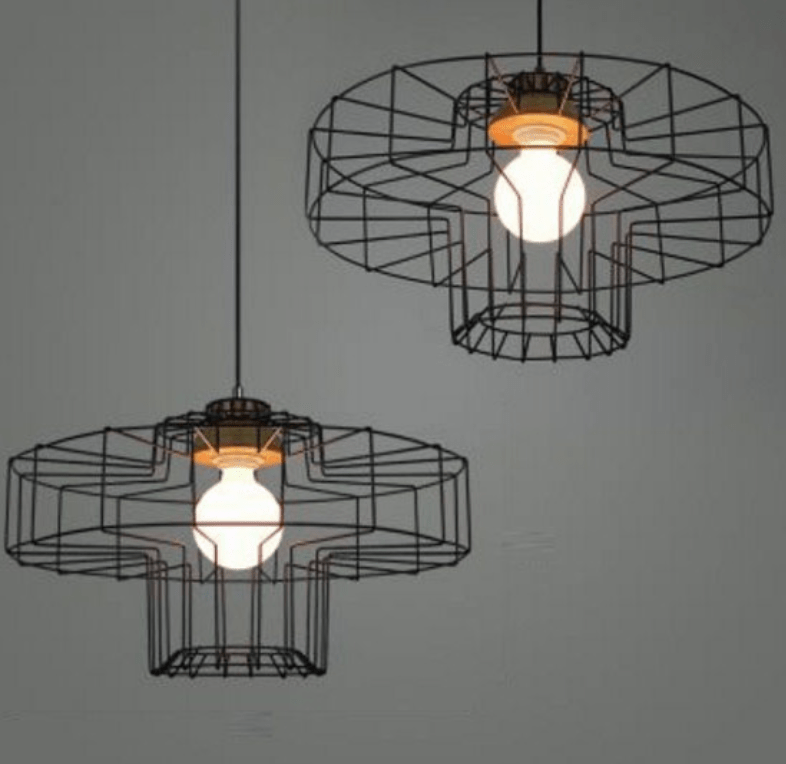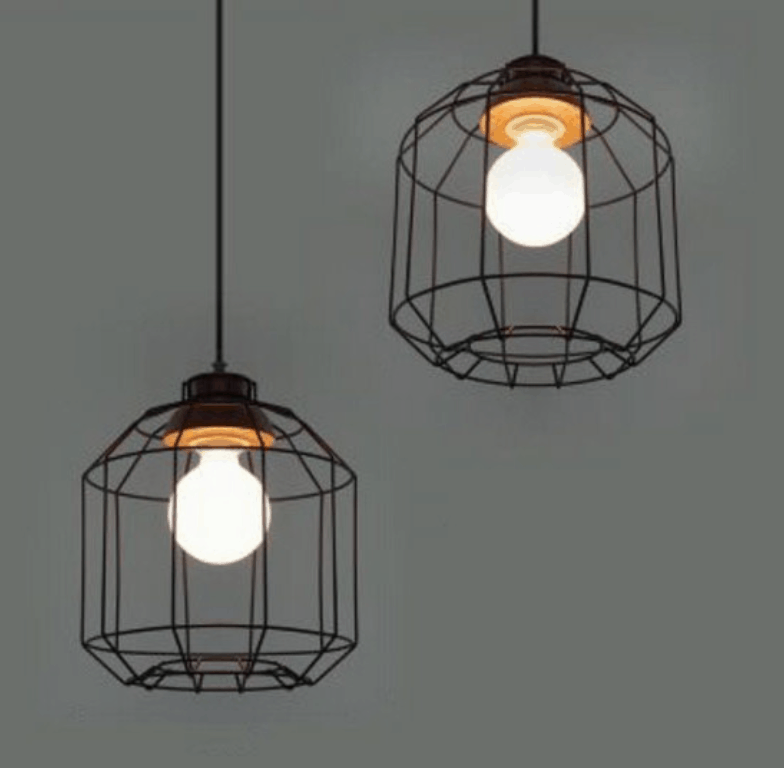 Left: Hildura Bare Essence Web Hanging Lamp
Right: Hilduri Bare Essence Web Hanging Lamp
These lamps are modeled over traditional lanterns for homes which wish to retain some sort of traditional element in their mordern houses. The oriental-ism of these lamps make it a huge hit for restaurants as well!
Chances are, you might not have seen these creative and contemporary options along Balestier road. If you are the modern homeowner looking for unconventional lightings, online shopping is a great platform since operating online means shops can carry a much greater variety of unique and daring options!