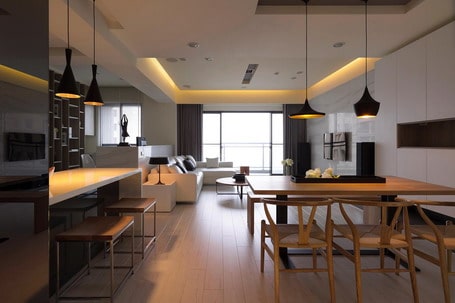 As any designer will tell you, there is nothing more important to the look and feel of a room than lighting. No matter how marvellous is your furniture, how gorgeous is your decoration, if coupled with the wrong lighting they will look boring and lifeless.
Good lighting does not have to be expensive, but it does require well-informed planning and thoughtful execution. Proper lighting planning is an essential part of the renovation process to ensure your home lighting is fully functional, flexible and of course aesthetically pleasing.
As lighting specialists, our Screed lighting consultants can offer you a complete practical and inspiring lighting solution to take care of all your lighting needs in a professional manner.
The Screed Lighting Consultation Experience
Experience our Screed Lighting Consultation service, where our consultants will:
Meet in your home, office, café or restaurant and discuss your plans and ideas
Provide insightful information on local and overseas trends, aesthetics and styles
Offer expert advice and ideas on what sort of lighting best suits your place and where it should be placed for the desired effect
Offer energy saving solutions
Work with you to establish your unique lighting plan
Your lifestyle, your daily routines, your needs, the theme of your house and more – all of these will be taken into careful consideration and planning
Answer any questions your may have on lightings e.g. maintenance and installation requirements, suitable lighting recommendations, how the height and dimensions of your space can impact your choice, etc.
Click here to contact us today.