As a new homeowner, choosing the lights for your entire home may seem a daunting task if you are completely clueless about this field. What are your choices? What are the basic lighting terms? Which lighting is most commonly used for each space? Below is a quick and handy summary for you on the different lighting terms you may encounter when embarking on your renovation journey!
Ambient Lighting
Ambient Lighting provides an area with overall illumination. It is also known as general lighting and its main function is to radiate the room to a comfortable level of brightness without too much of a glare. Most lightings fall under this general category which main purpose is to illuminate. Below are a few examples.
Recessed Lighting
Recessed Lighting is also commonly known as downlights. It is a light fixture that is installed into a hollow opening in a ceiling. They are probably the lights you encounter the most, be it in offices, schools, supermarkets or corridors. These are the functional lights that take up little space and are well suited for any space.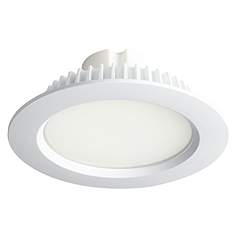 Corporate places aside, downlights are a staple in most households as well. Their ability to blend into with any interior design style makes it a safe bet for most owners. Moreover, they take up little vertical space and is a simple and quick addition to homes.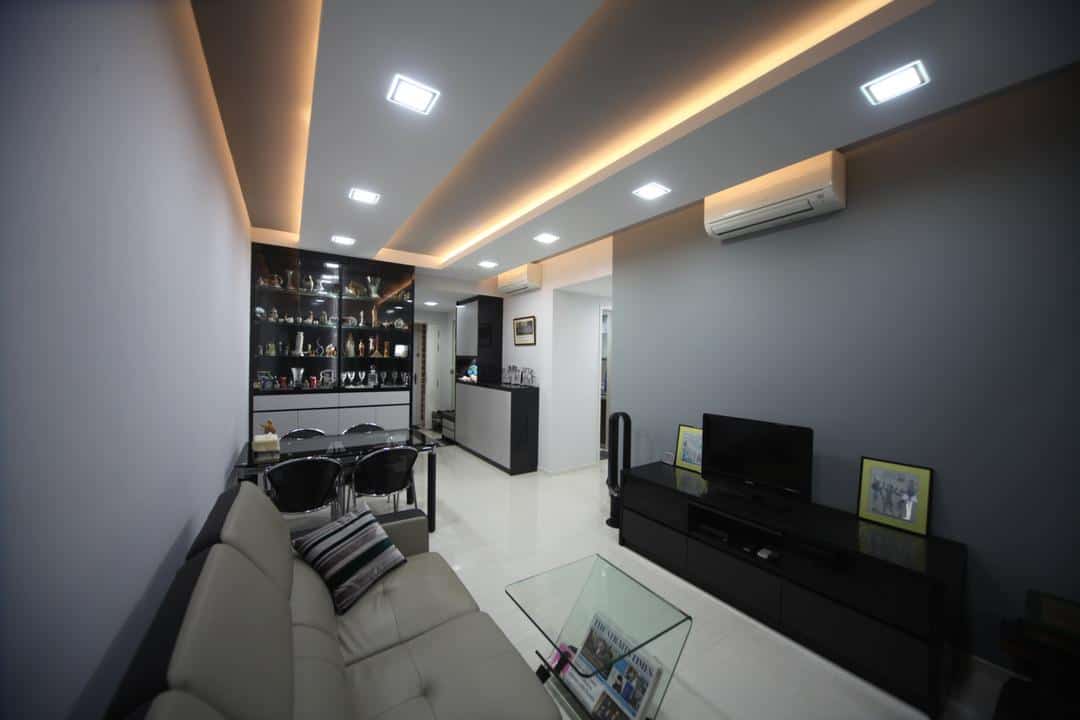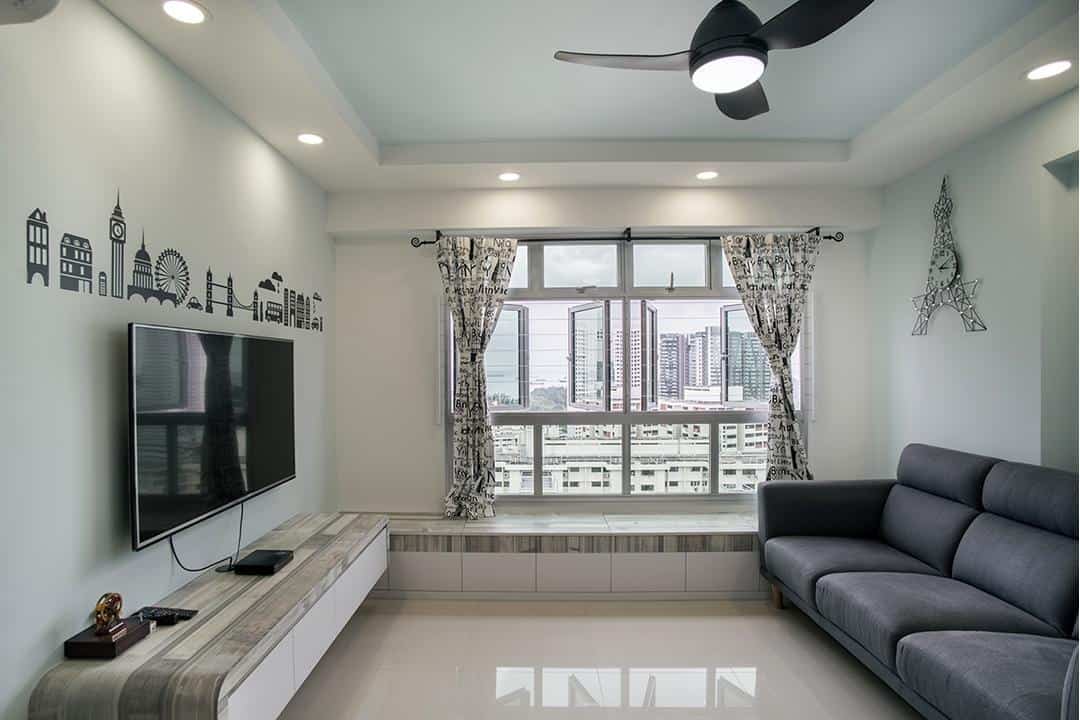 Ceiling Light
Unlike recessed lights which are installed into a hollow opening in a ceiling, ceiling lights are mounted and fixed onto the ceiling. Hence design features of the ceiling light would have to be well considered by owners.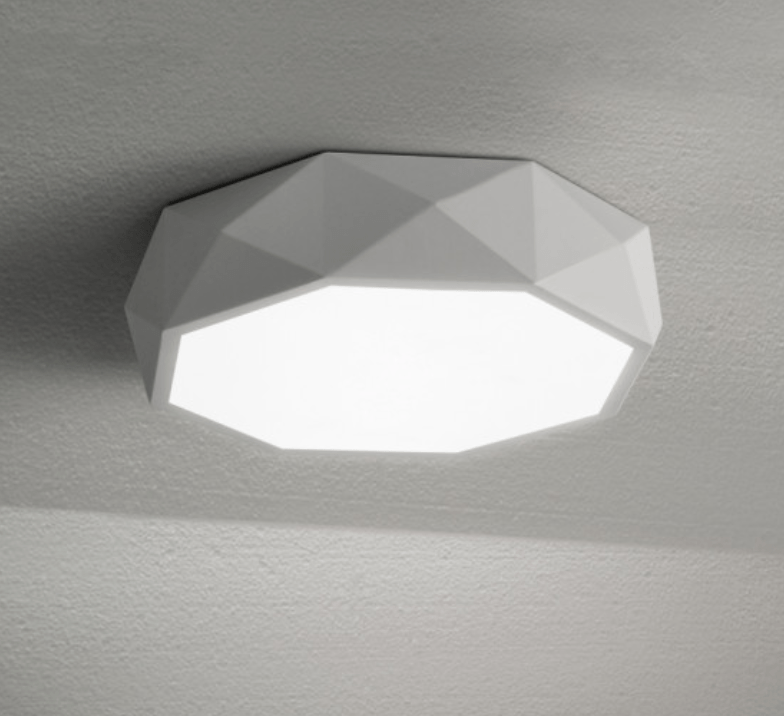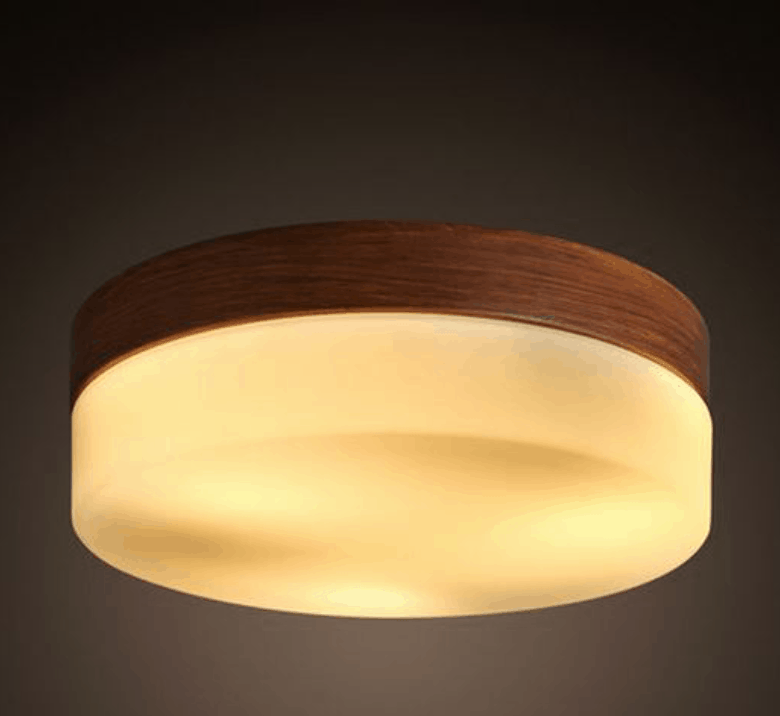 Left: INGEGERD Creative Geometry Ceiling Light
Right: ERNA Creme Brulee Ceiling Lamp
Since ceiling lamps don't take up a lot of space and generally serve a functional purpose, most are simple with their designs. Yet small details such as geometric design elements or wooden finishing makes them stand out from other more standard looking ceiling lights and brings out the zest for the whole space.
Additionally, to cater to owners who refuse to settle for the simple, and for owners who are looking for creative additions to their space. There are always creative ceiling light options that maximise their creative juices in that limited space.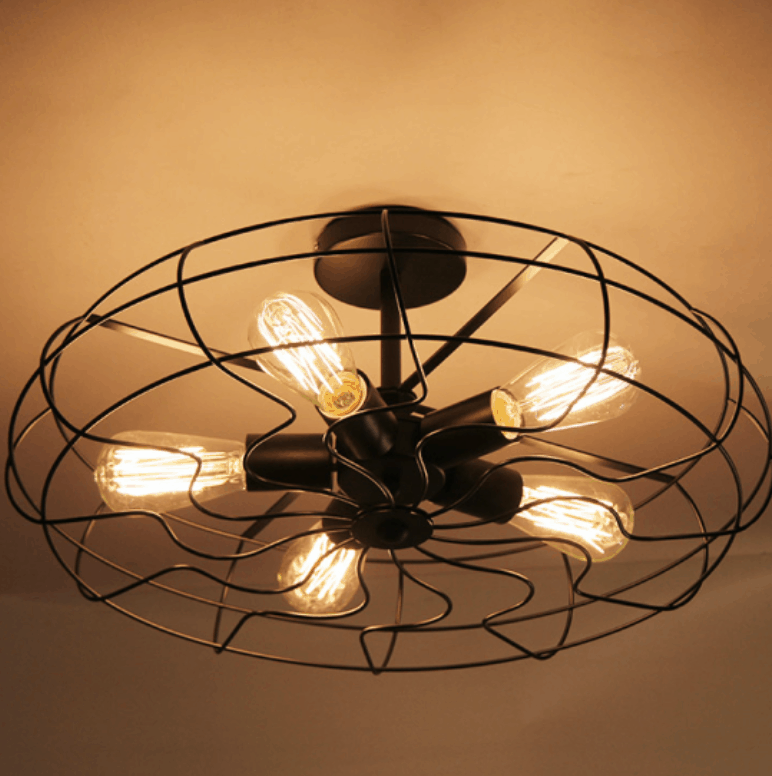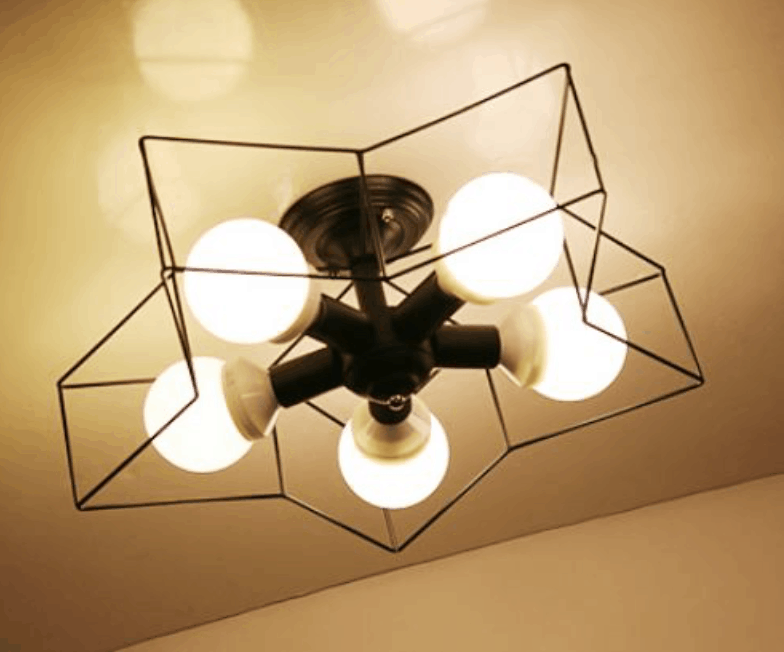 Left: Lars Retro Cage Frame Lamp
Right: KLARA Star Frame Ceiling Lamp
Pendant Light
Pendant Light is a light fixture that hangs from the ceiling usually suspended by a cord, chain or metal rod. It is most commonly found above dining tables or kitchen counter tops since its suspension means it will take up some vertical space. Besides acting as an ambient lighting, pendant lamps often serve decorative purposes, with them being the focal point of dining tables.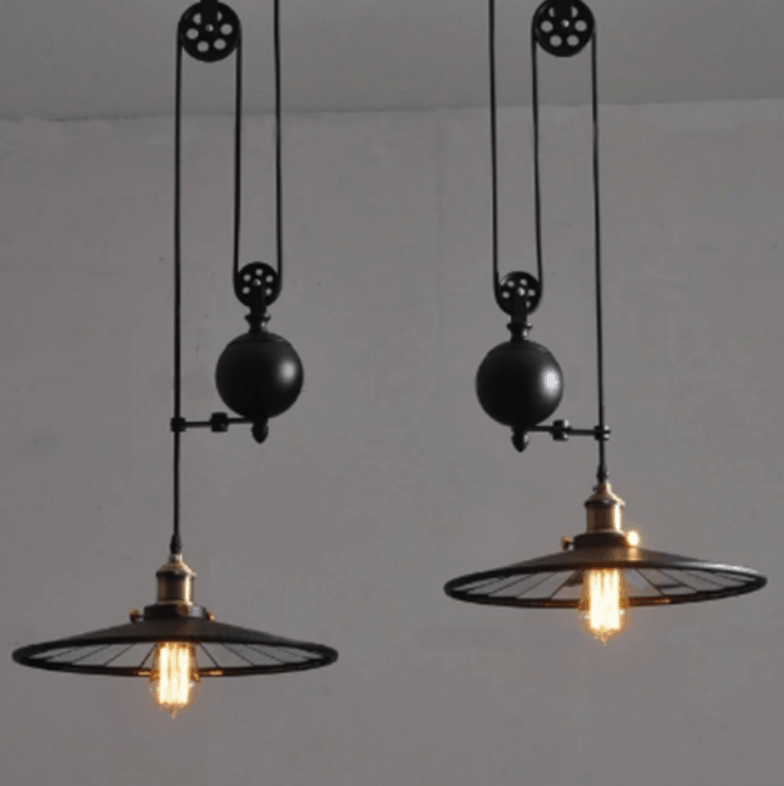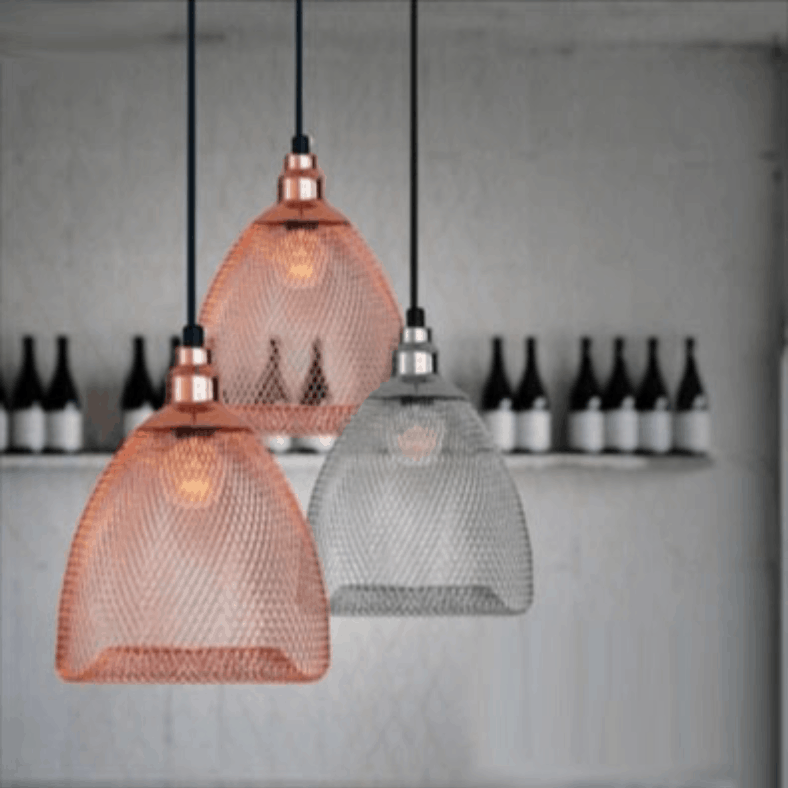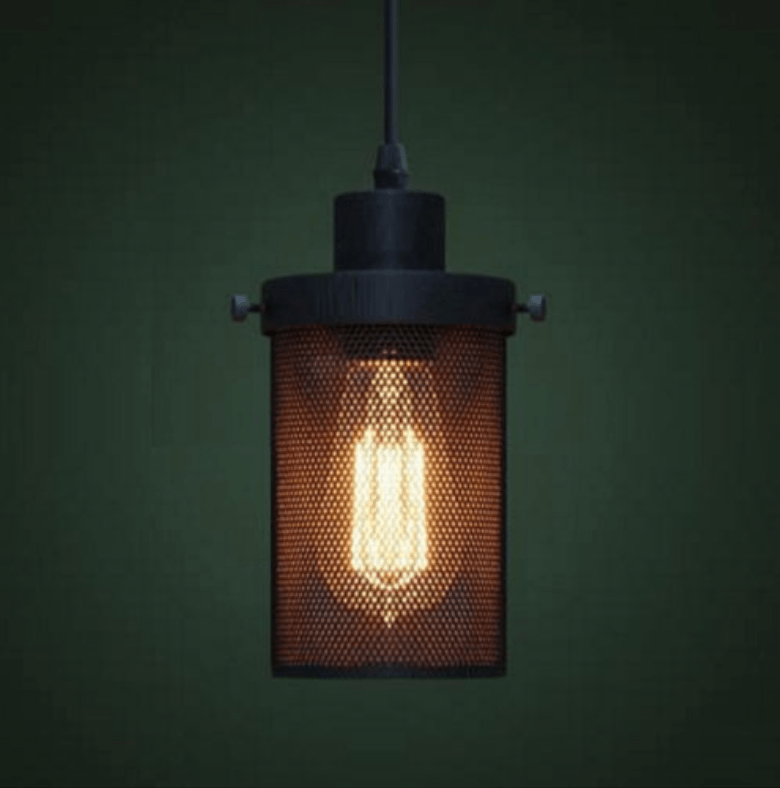 Left:  BORGHILD Twin Headed Disk Hanging Lamp
Middle: VENDELA Chainmail Mesh Hanging Lamp
Right: ANSELM Perforated Metal Barrel Lamp
Pendant lamps height can be easily adjusted. Be it a high ceiling stairwell or a dining table, the way a pendant lamp hangs elegantly from the ceiling will add an artistic flair to your space.
Task Lighting
Task lighting is more concentrated lighting that helps you perform specific tasks such as reading or cooking.
 Under Cabinet Lighting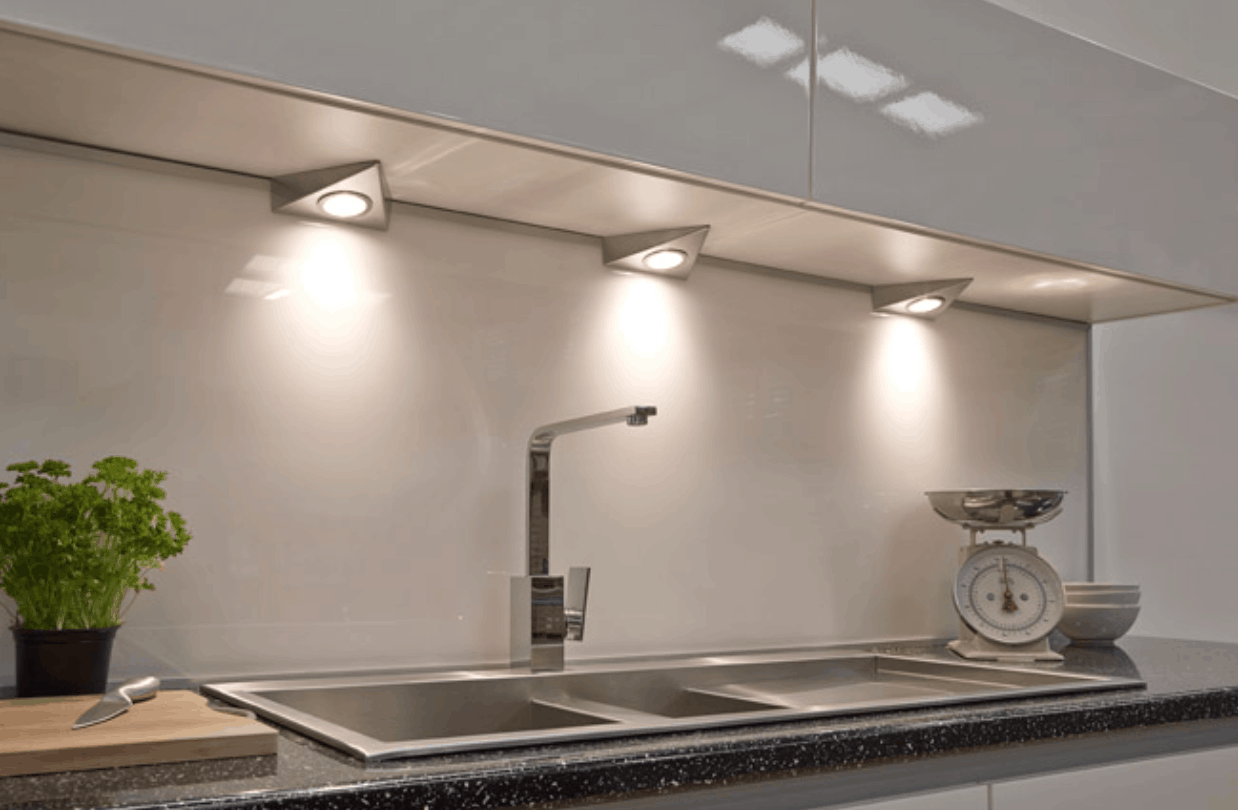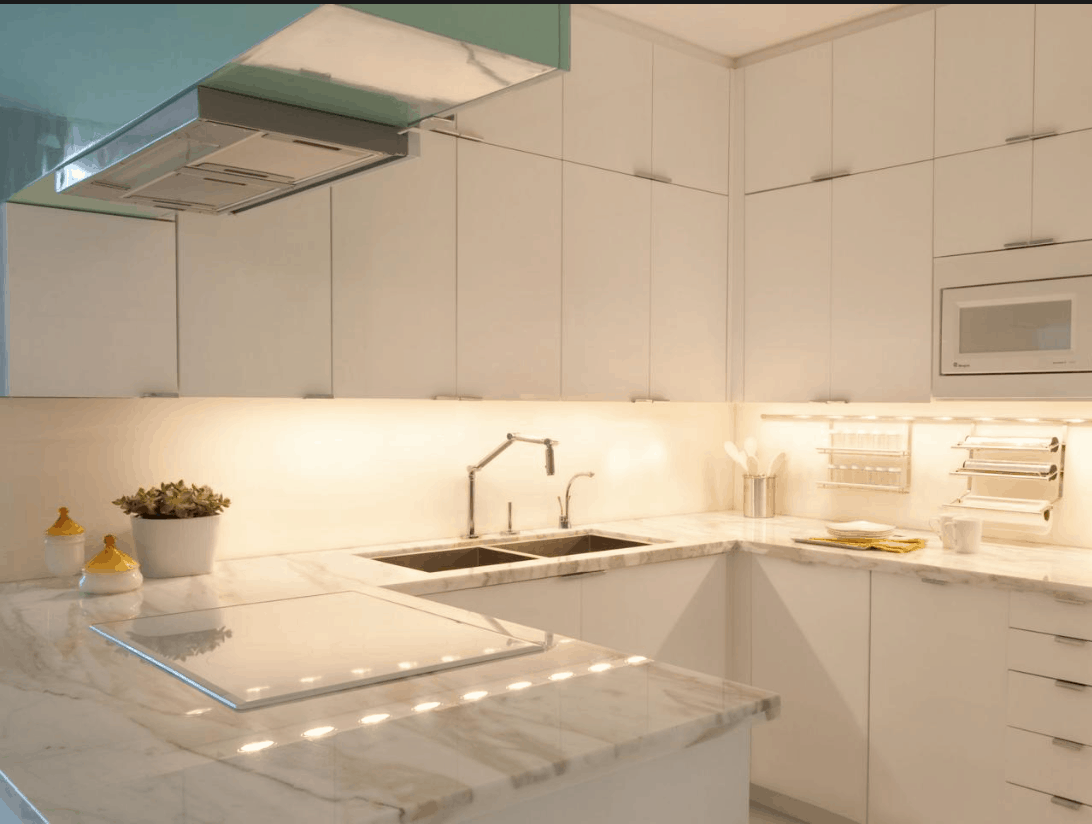 Wall Lighting
Wall Lighting is common as bedside lighting to act as a reading light or night light. There is usually less glare from a wall light hence making it a perfect choice for bedrooms. Bedrooms aside, some bathrooms utilise wall lights to frame their mirror, making it a vanity table top. Additionally, wall lights serve very well as decorative lightings to bring out the flavour in walls – imagine industrial wall lightings on a feature brick walls for an industrial themed place for a uniquely distinct flavour.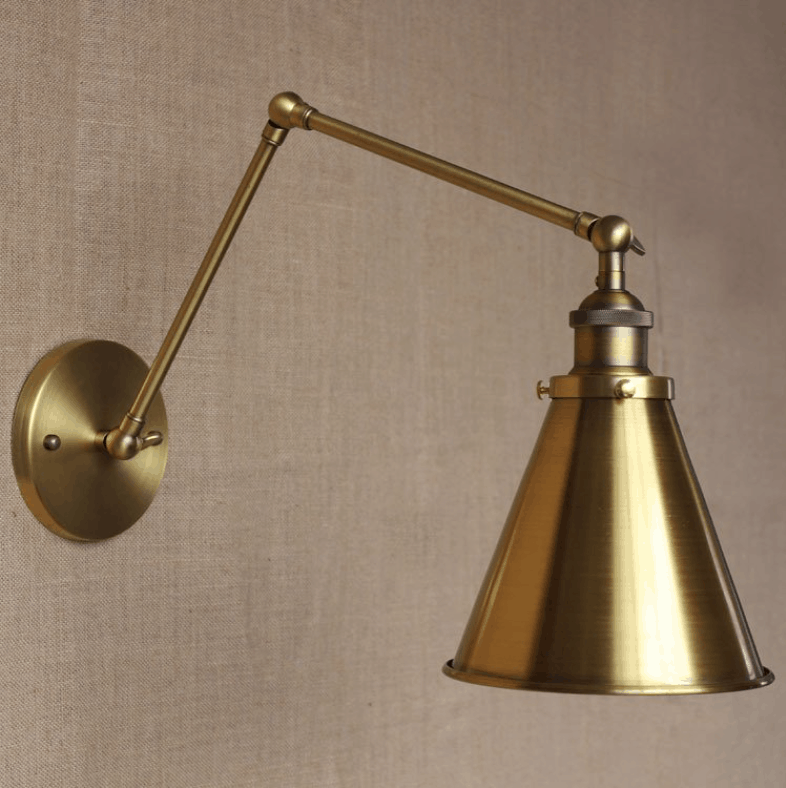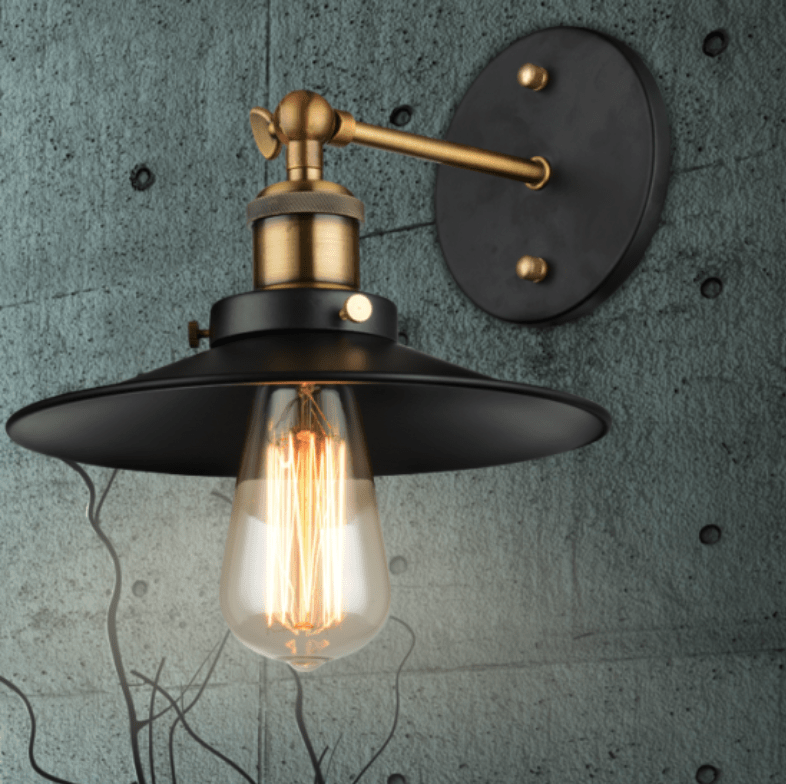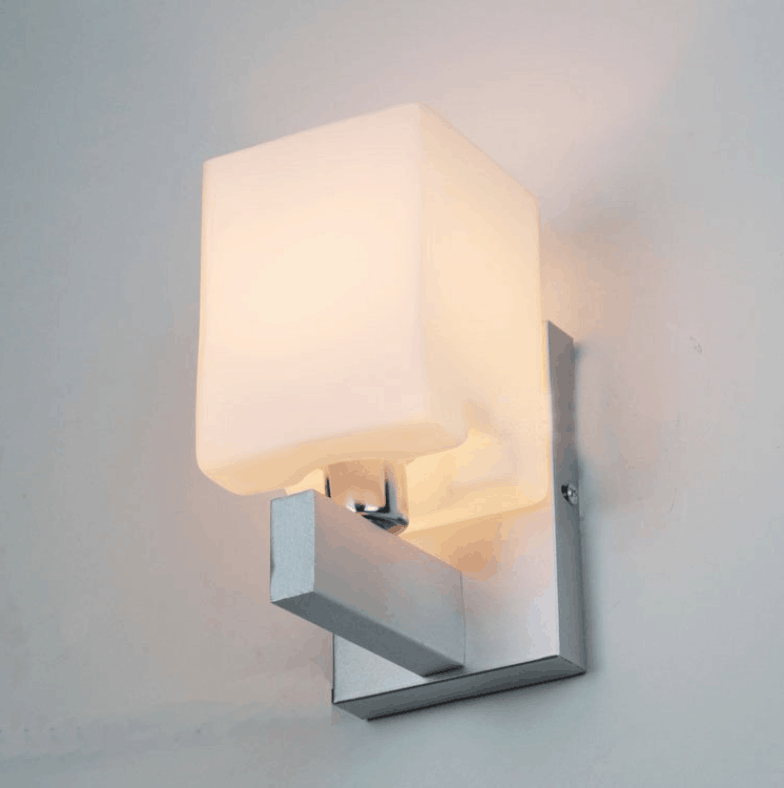 Left: Bronberg Vintage Twin-arm Wall Lamp
Middle: Lisbet White Chapel English Lamp
Right: GOTTFRID Cube Lattern Wall Lamp
Accent Lighting
Accent Lighting adds drama to a room by creating visual interest. It is placed strategically to draw to eye to certain points of interest. An example a spotlight right below a painting.
Spotlight
A Spotlights primary function is to direct one's attention to the illuminated object. However, the spotlight itself can also be the focal point if it is a decorative piece.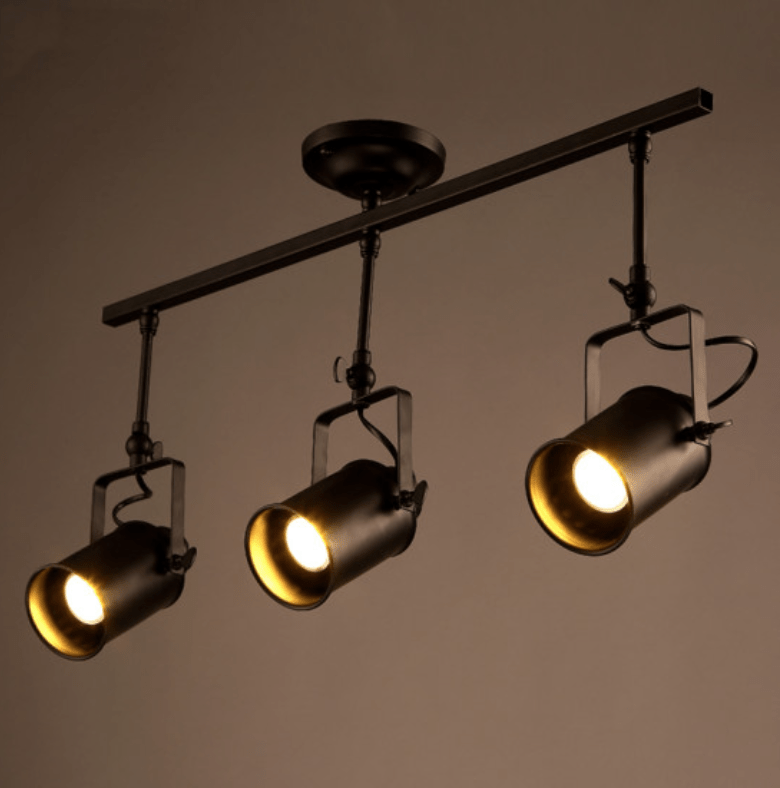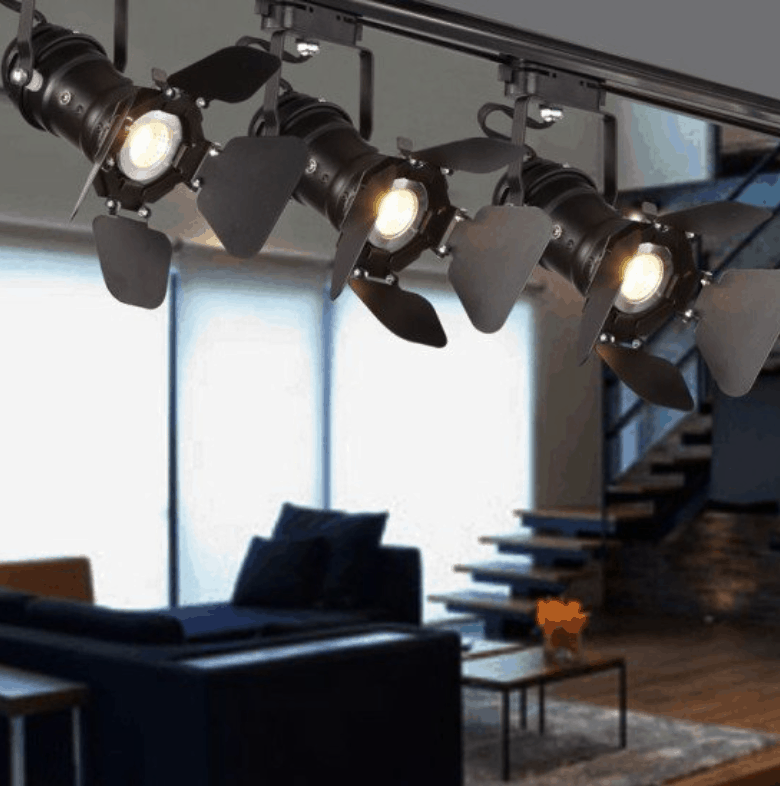 Left: Caspurin Camera Flap Light Spotlight
Right: Jerker Stylish Spotlight

These two spotlights are meant to be elaborate additions to your space. They sure do add drama to the room if you are looking for accent lighting.
Track Lighting
Track Lighting is a method of lighting where light fixtures are attached anywhere on a continuous track device which contains electrical conductors. Spotlights are commonly mounted on a track and can be considered track lighting.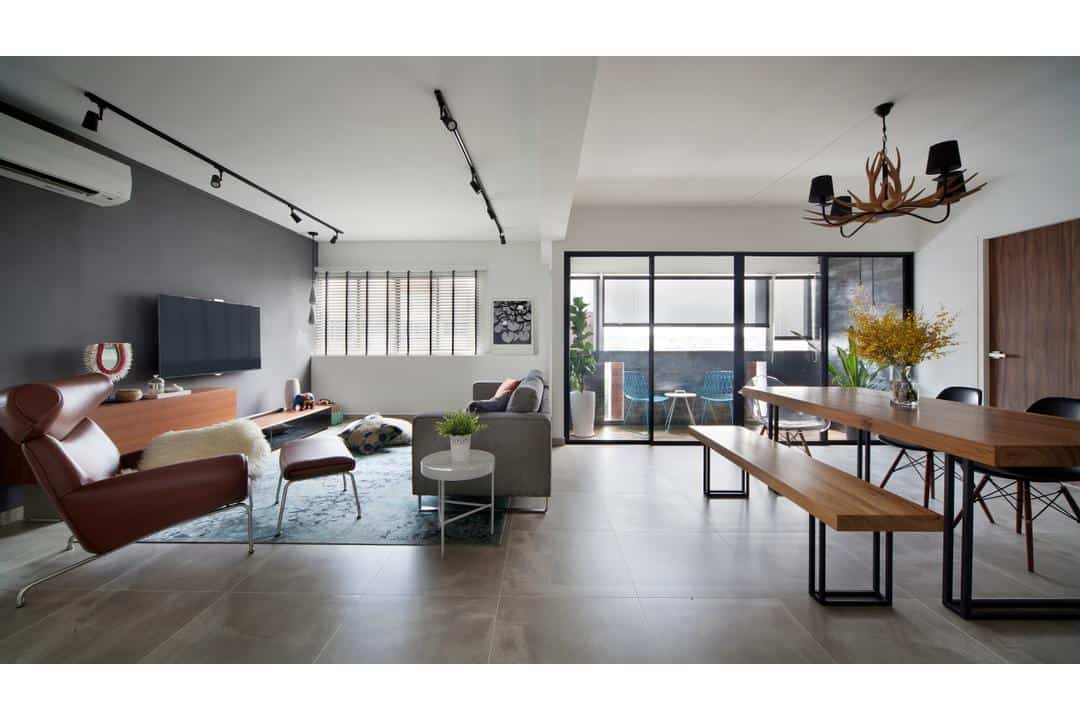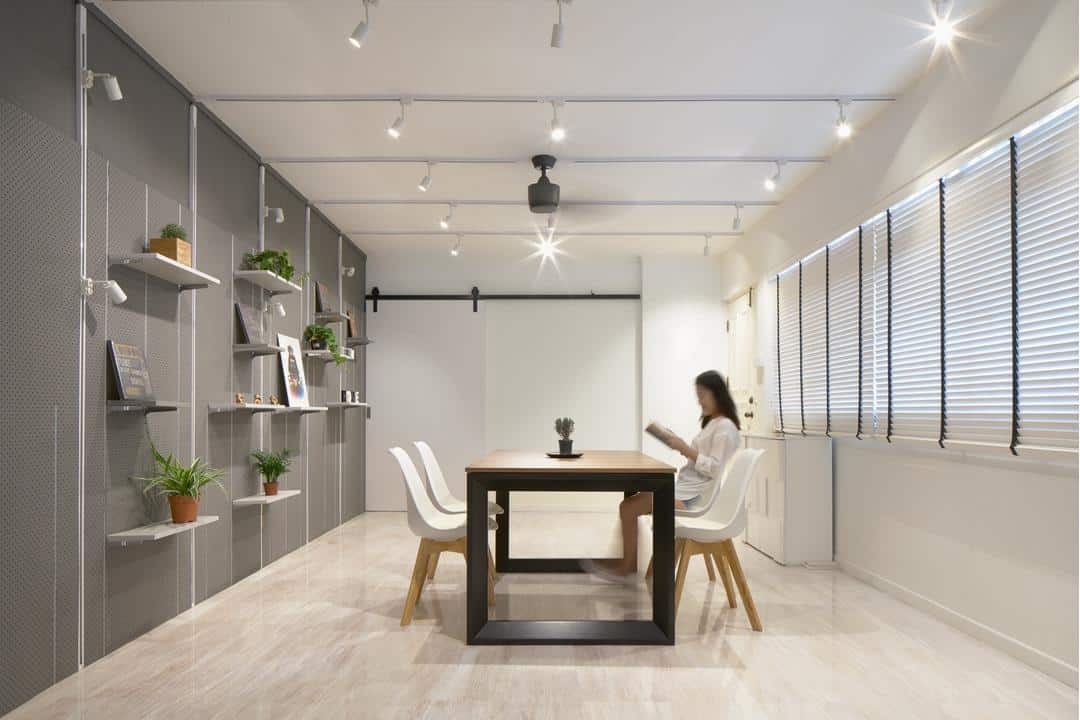 Track lighting which conventionally is used sparingly for a focal point is now commonly used to illuminate the whole house. Owners now embrace the presence of the track which may add industrial or modern vibes to the house as well, yet bringing a very clean feel overall.
Decorative Lighting
As its name suggests, the primary function of these lights is not to illuminate but rather act as a decorative piece. Designs are elaborate drawing the room's attention to the lighting. Statement lightings are perfect to spice up an otherwise boring and lifeless house.
Typically, different types of designs will go with different themes in the house, for instance there are Modern themed lightings, Scandinavian themed lightings, Industrial themed lightings, etc.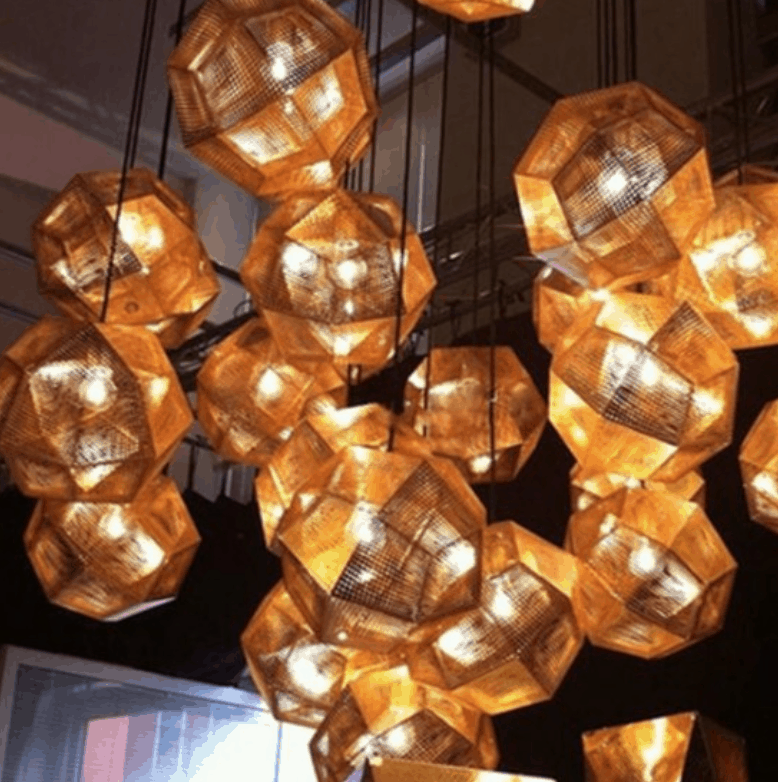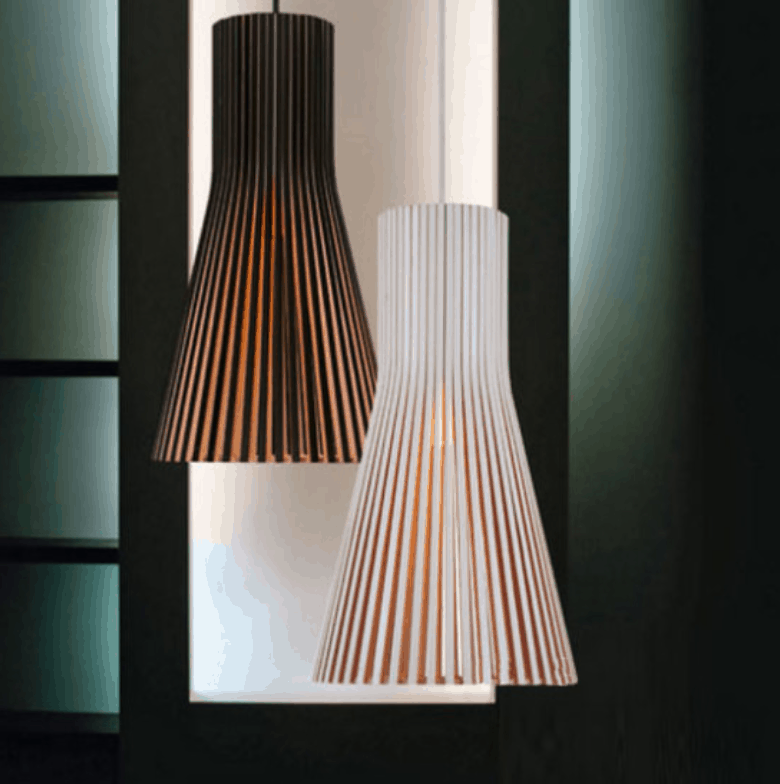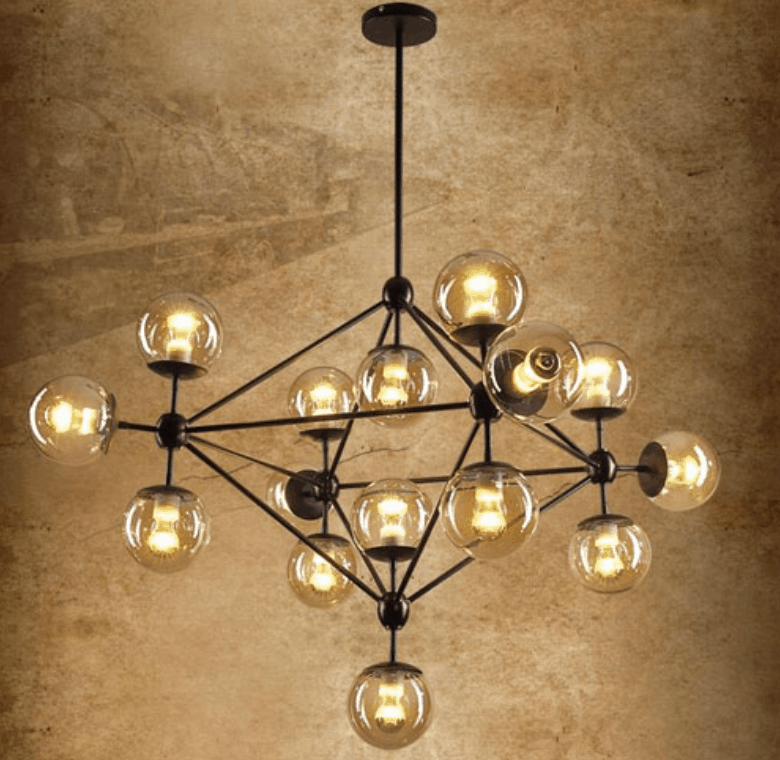 Left: SVEA Futuristic Hanging Lamp 
Middle: Viola Elegant Strawhut Hanging Lamp
Right: ELOV Galaxy Stars Lamp
As commonly said, eyes are the window to the soul. Similarly, lightings are the windows to a home's soul, for without lights, quite literally nothing can be seen! Consequently, doing up your home lightings and lighting effect with the right lighting choices above plays a critical role in beautifying your cosy home.
Both form and function of a lighting have to be considered when making your lighting choice. Little details such as the wattage of bulbs and hanging height of pendant lamps will also affect the overall effect of the lightings. Certainly, lightings add important ambience and style factors to your home; and Screed offers you a wide variety of lighting choices for you to find the perfect fit!