Given space constraints in Singapore, most don't have the luxury of having a bathtub to soak in. Yet despite the small space, there is much potential for a bathroom. Either simplistic or luxurious, a well renovated bathroom can sure make a good start to your day. These bathrooms below will make you want to fully indulge in some 'me-time' in them.
The Classic Monochrome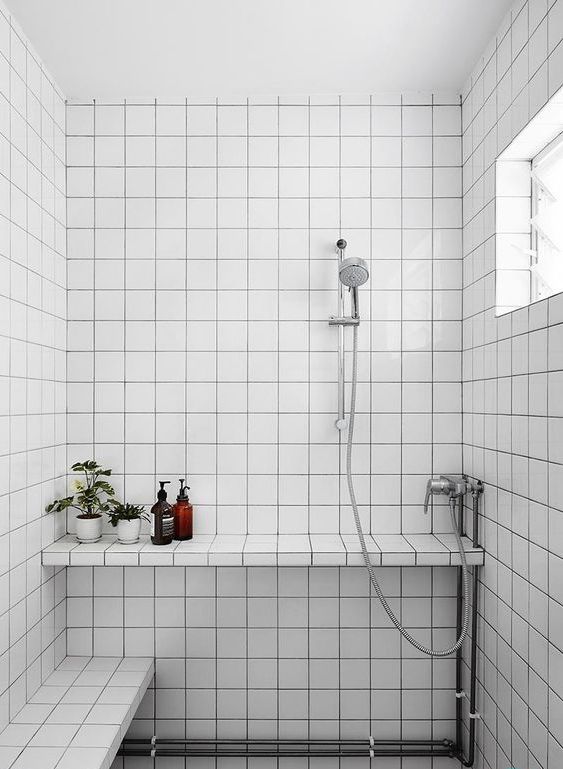 Monochromatic bathrooms don't only look neat but are also very easy to recreate. The owner above utilised small white squarish tiles which gives the bathroom a slightly retro oldschool vibe. Owners also smartly incorporated a ledge by the side that can work as a shelf and also double up as a bench! Sit down and relax in this small but neat bathroom.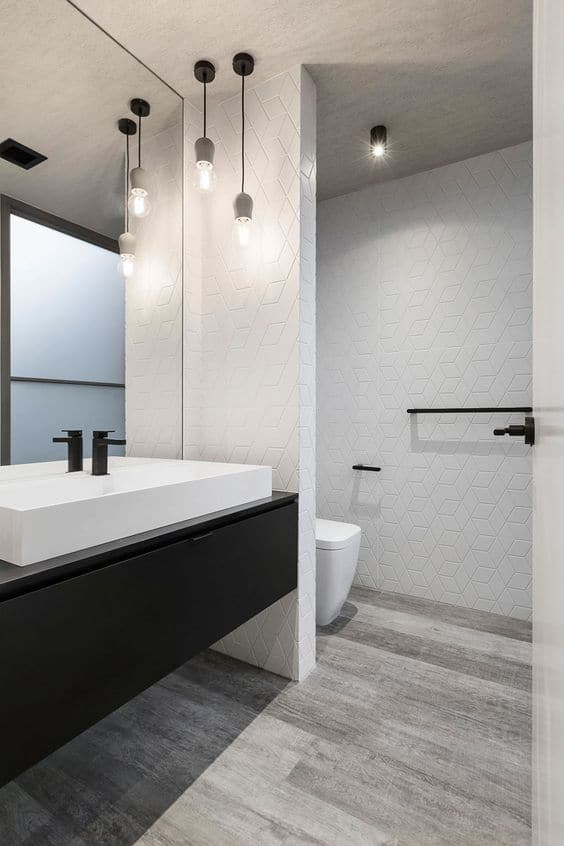 Another example of a clean monochromatic bathroom is the above. Black cabinets coupled with white geometric tiles lay the base for this bathroom. To add that extra magic, black pendant lamps hang above the sink. The trendy edison bulbs are a sleek addition to this small bathroom.
The Rustic Concrete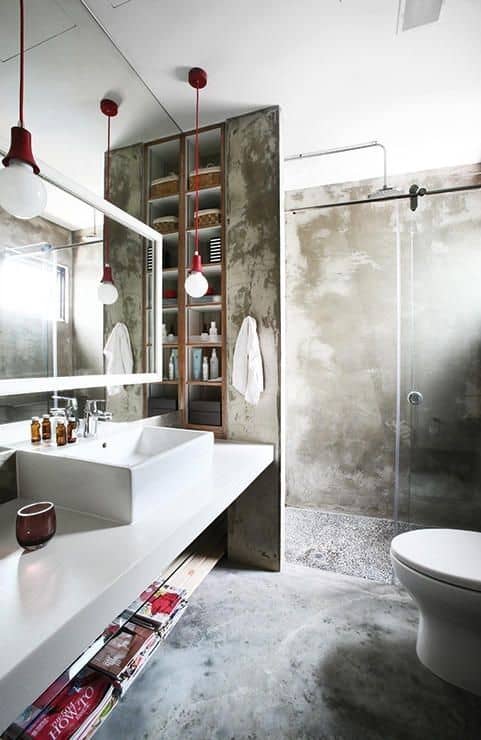 Owners of this bathroom are similarly great fans of hanging pendant bulbs. The concrete themed bathroom is rustic and give the bathroom the vibes of an outdoor shower. The strategic placement of the red pendant bulbs also spices up the bathroom with modernity.
Hanging Pendant bulbs are versatiles and space efficient, perfect for a tiny space like the bathroom. To recreate that in your place, consider our Kaka Colourful Single bead bulb holder, with the array of colours up for offer, you'd sure find one that fits your place!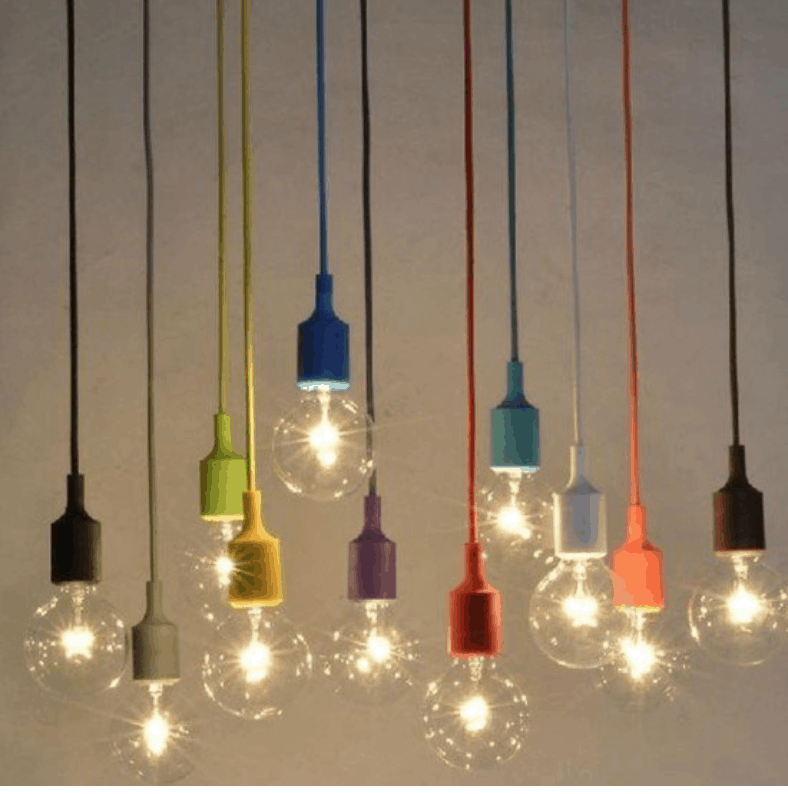 If you are a fan of the concrete themed bathrooms, below are two more instances on how your can style your concrete!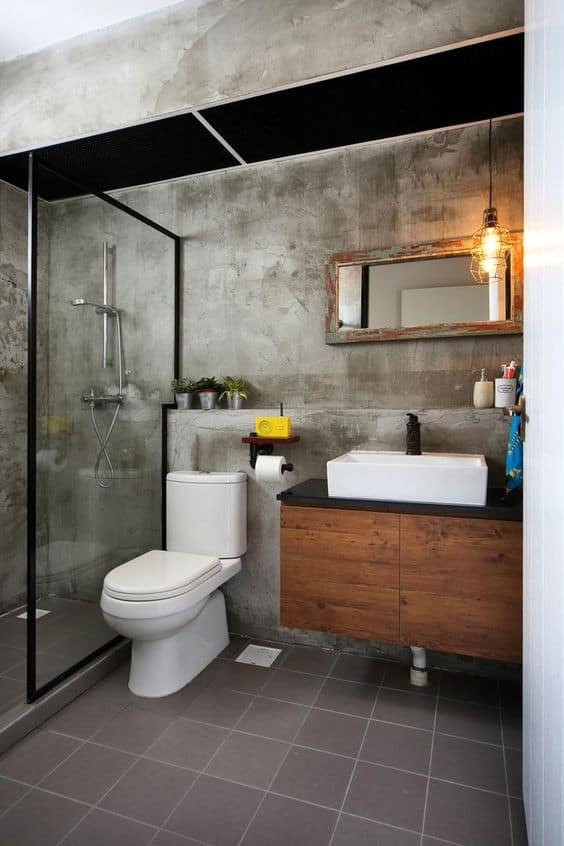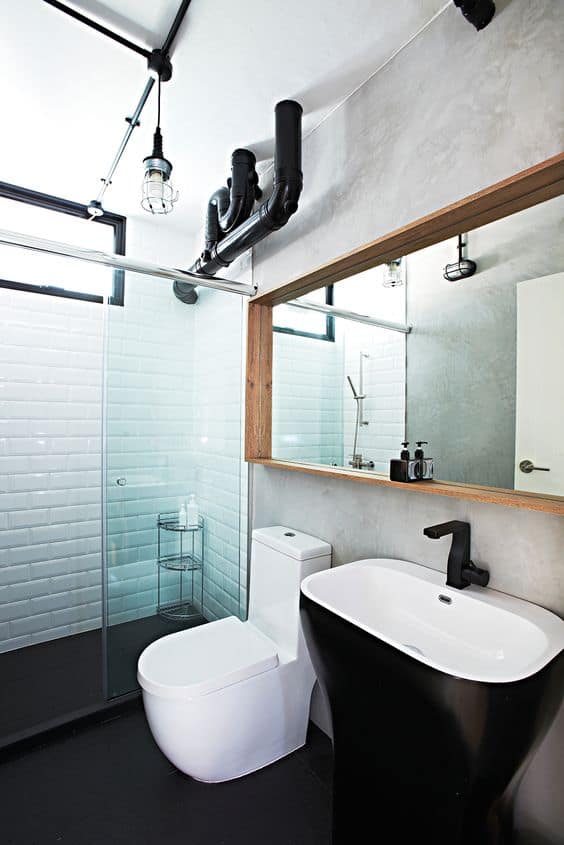 One bathroom decided on the more washed up cement coupled with wood to achieve a rustic vibe. The other decided on cleaner looking cement and monochrome to achieve a minimalist look. Both however, are consistent in their choice of lights. That is the omnipresent industrial caged lamp. It can be used to achieve the rustic/ retro look effortlessly. Below are are few examples: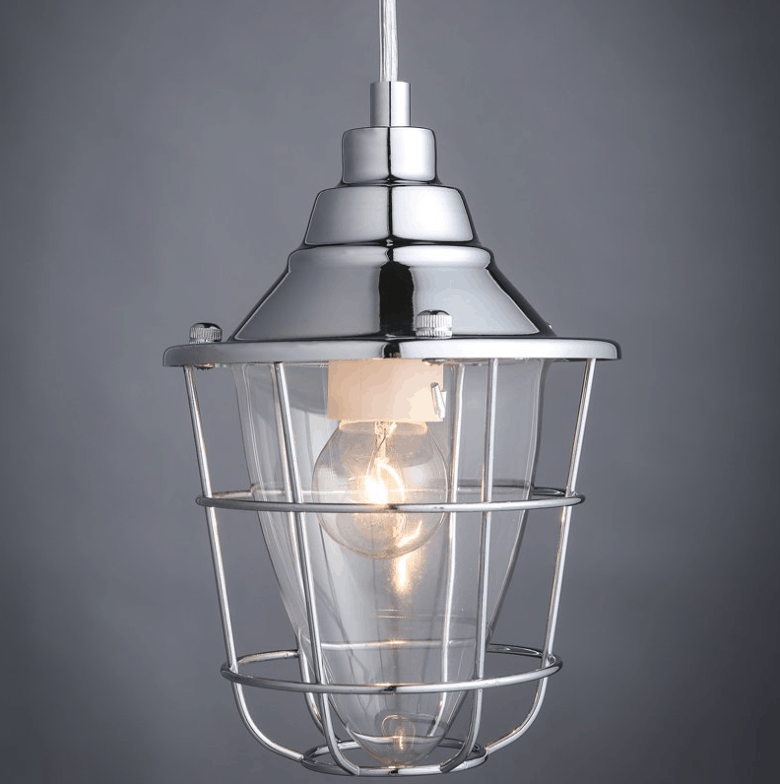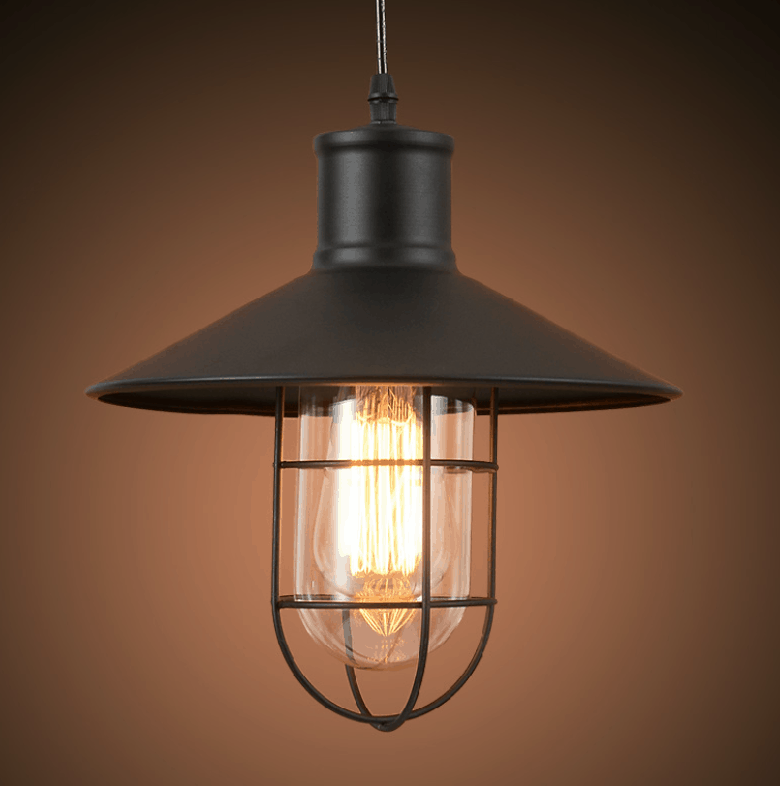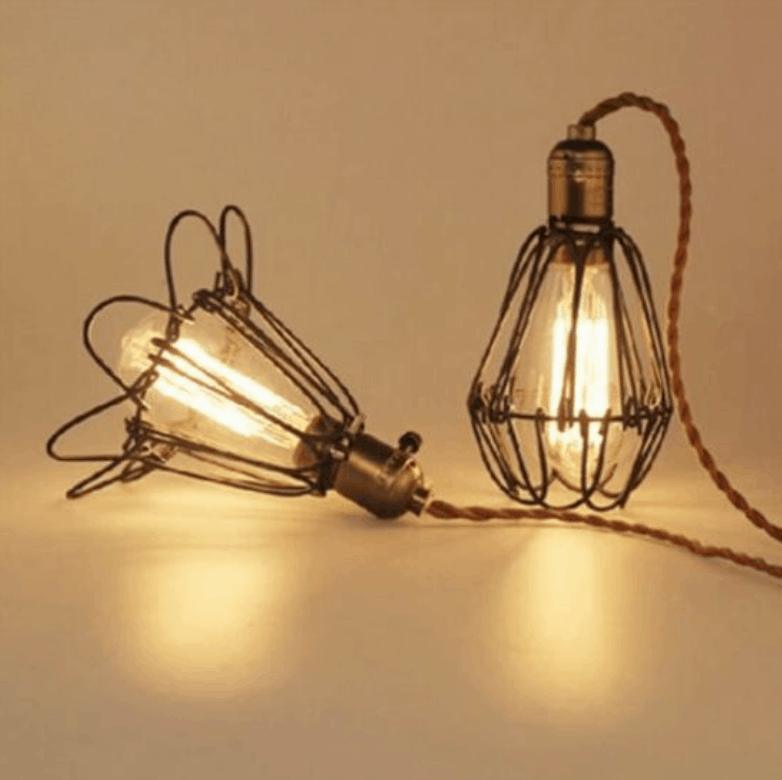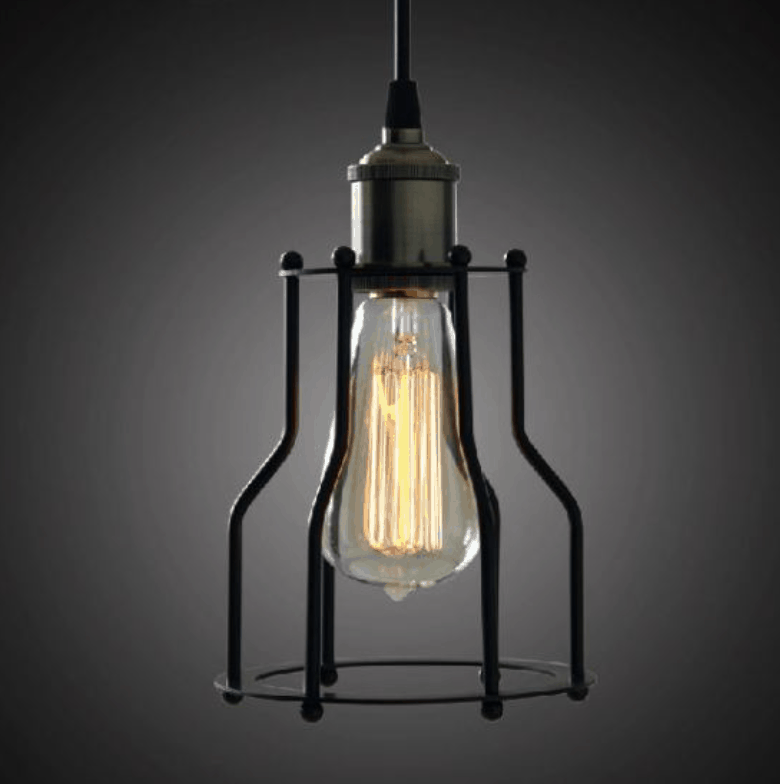 Top Left: HALSTEN Small Hob Pendant Light
Top Right: ELLABY Bird Cage Hanging Lamp
Bottom Left: KLEMENS Flower Cage Hanging Lamp
Bottom Right: WERNER Bird Cage Lamp
The Fashionable Marble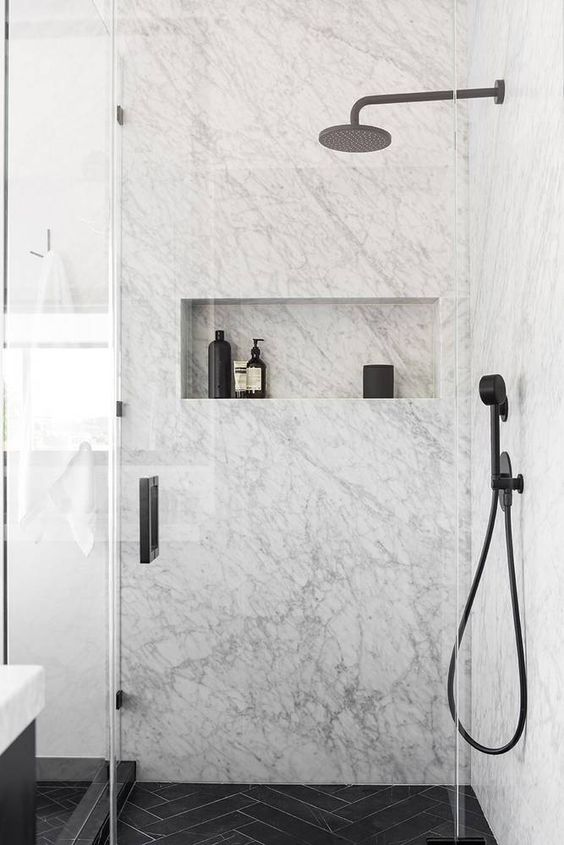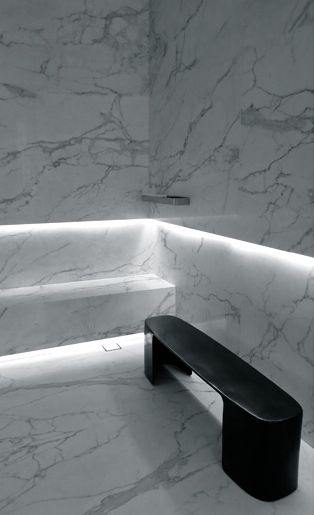 If you are not a fan of rustic and would much rather emulate a extravagant spa experience, marble is often what it takes. Marble has seen a renaissance in recent years, it is not only luxurious but also trendy. These smooth and sleek marbled walls sure makes your bathroom look like a hotel. A way to illuminate such bathrooms is by hidden lighting such as the one shown in the right bathroom, this ensures that there will be no distractions from your marbled wall. It also enhances the luxurious and clean image. Alternatively, below are a few options that can be a sleek addition to your marbled bathrooms.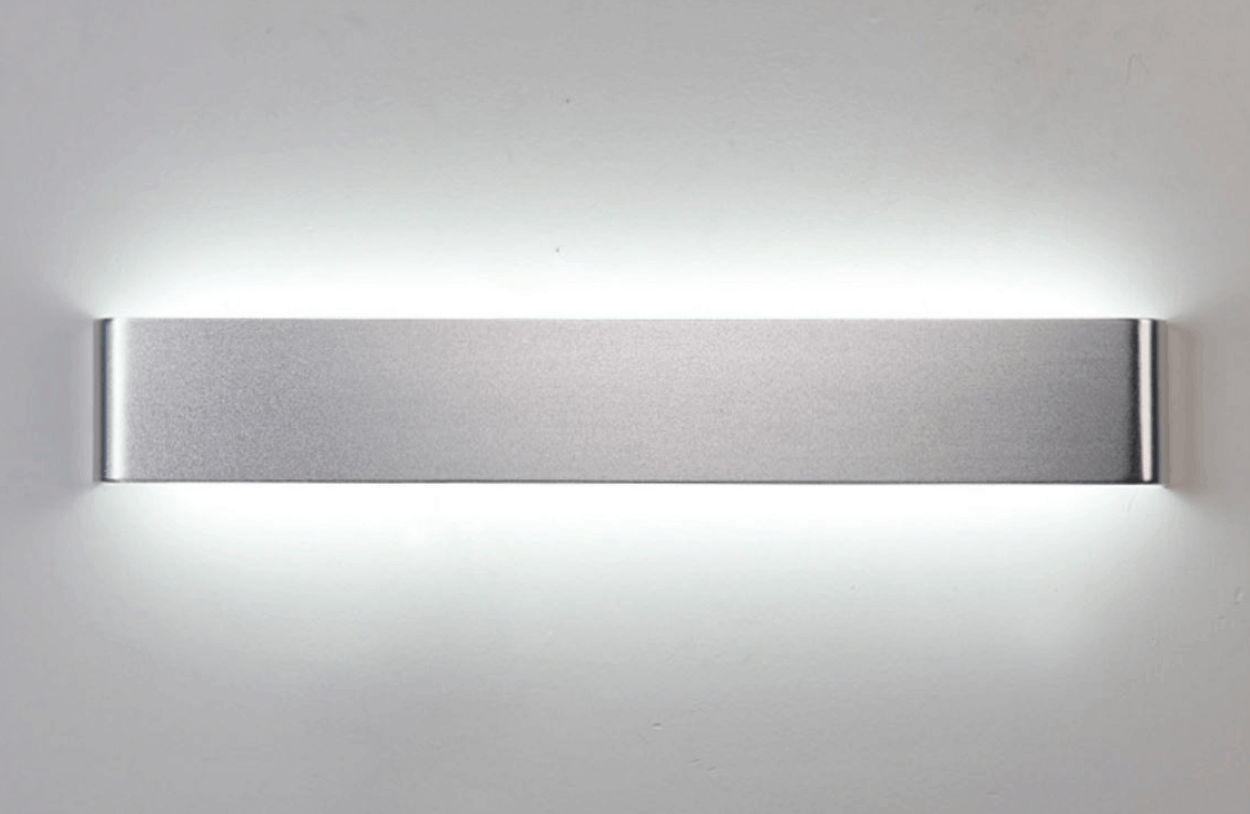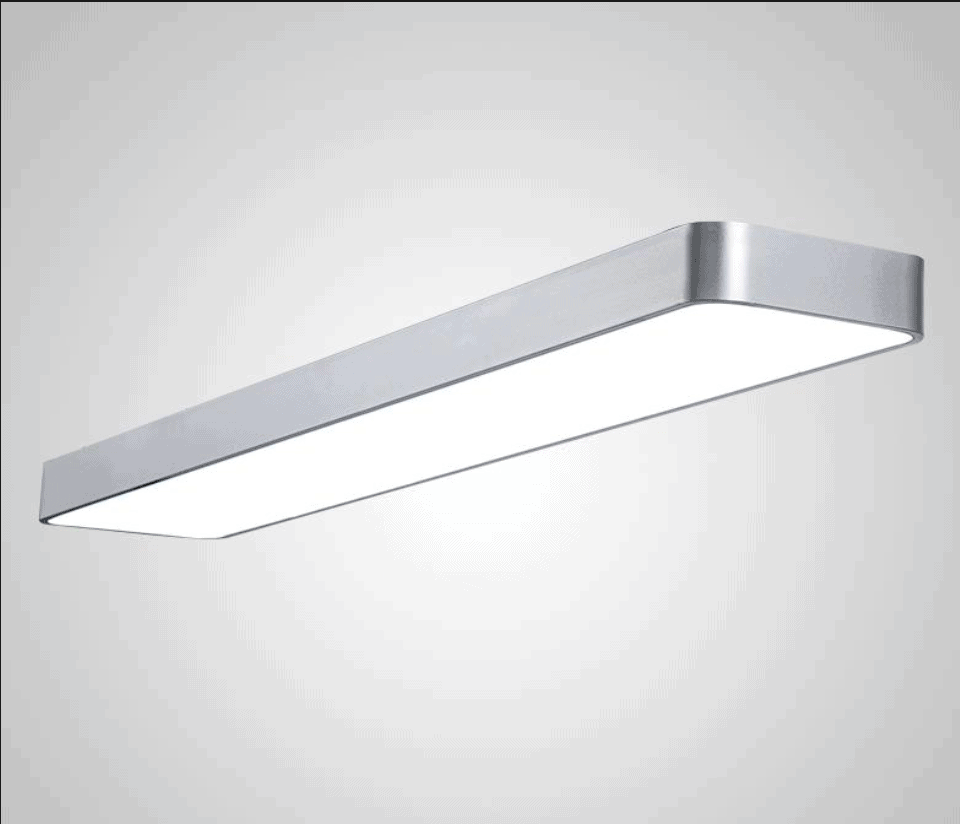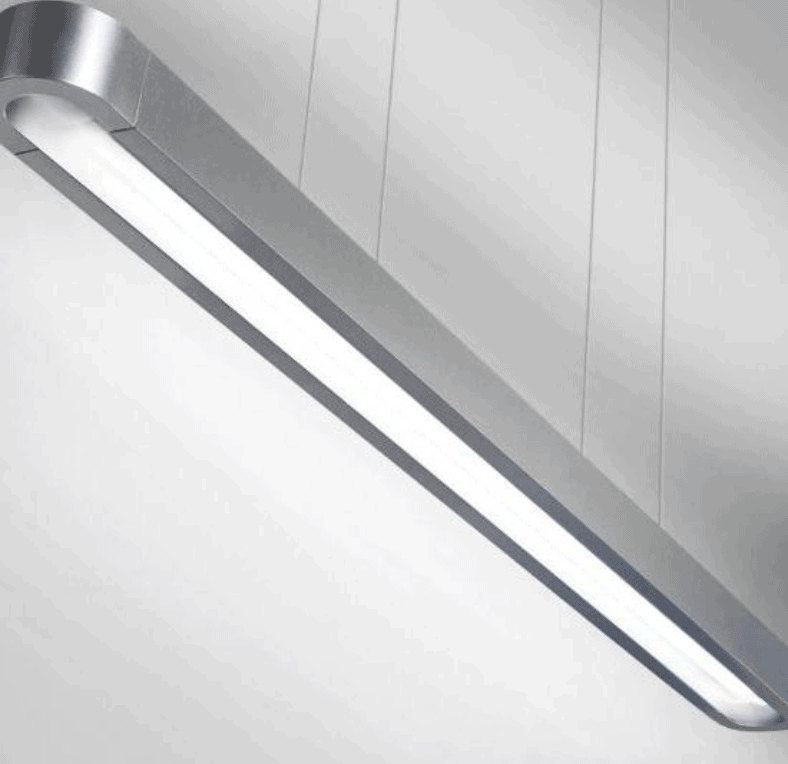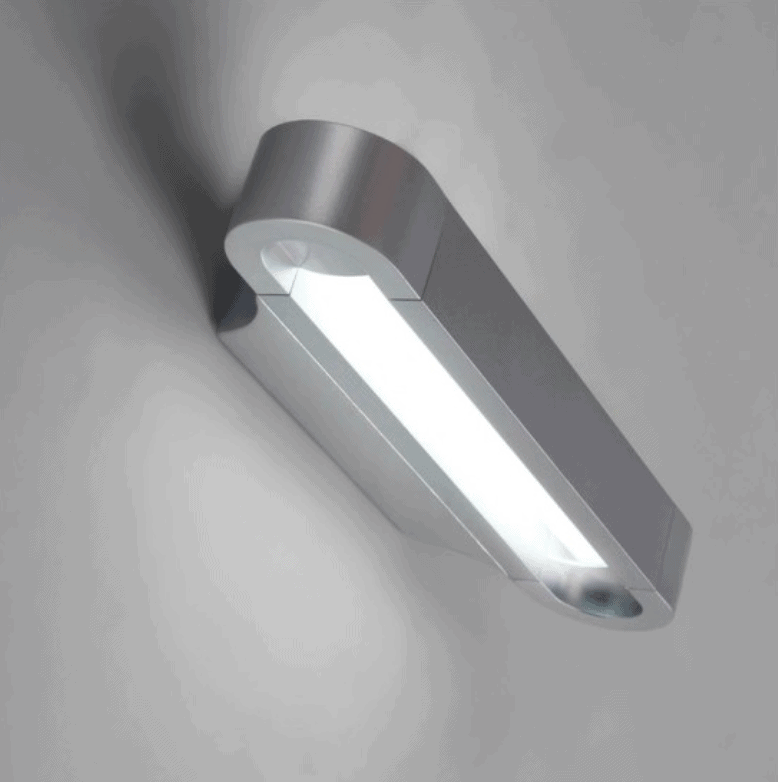 These matte silver lights are futuristic and minimalistic, a classy addition to any space.
Top Left: BORJE Sleek Band Wall Lamp
Top Right: GÖRAN Smooth Edge Ceiling Light
Bottom Left: JOHAN Sleek Oval Overhead Lamp
Bottom Right: MAGDA Space Shuttle Lamp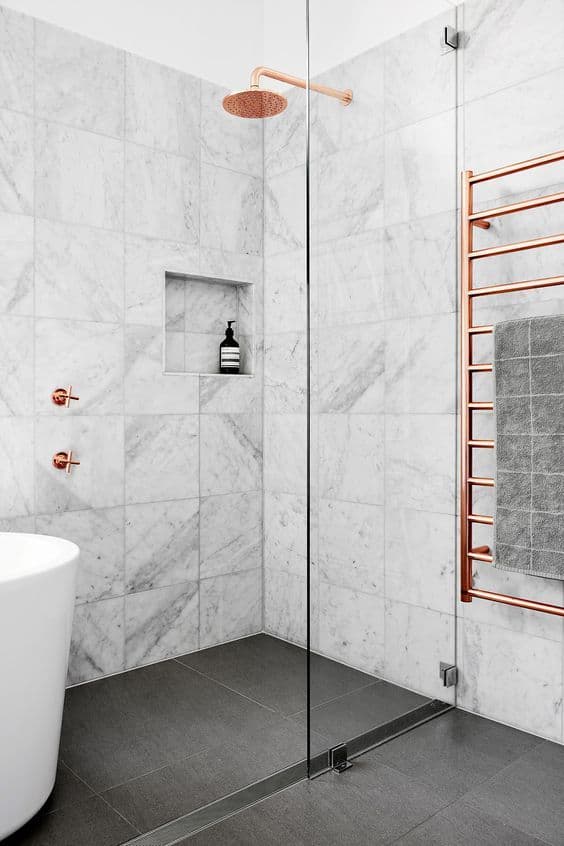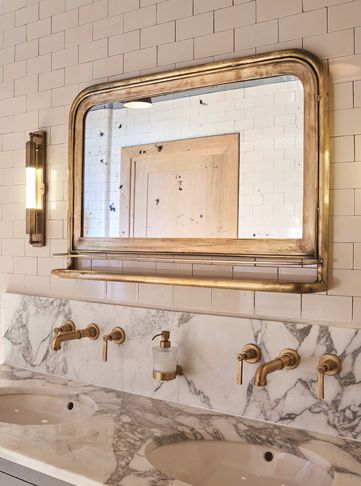 A fashionable way to accessorize marble is with rose gold. This adds femininity to the otherwise monochromatic colour scheme. The shine from the rose gold also makes showering an elaborate affair. Unlike the modern bathroom on the left, some owners prefer a nostalgic extravagance. They decorated their bathroom with retro pieces such as the rusted mirror, taps and also an industrial style wall light. In both cases, we have the perfect lights to style these rooms.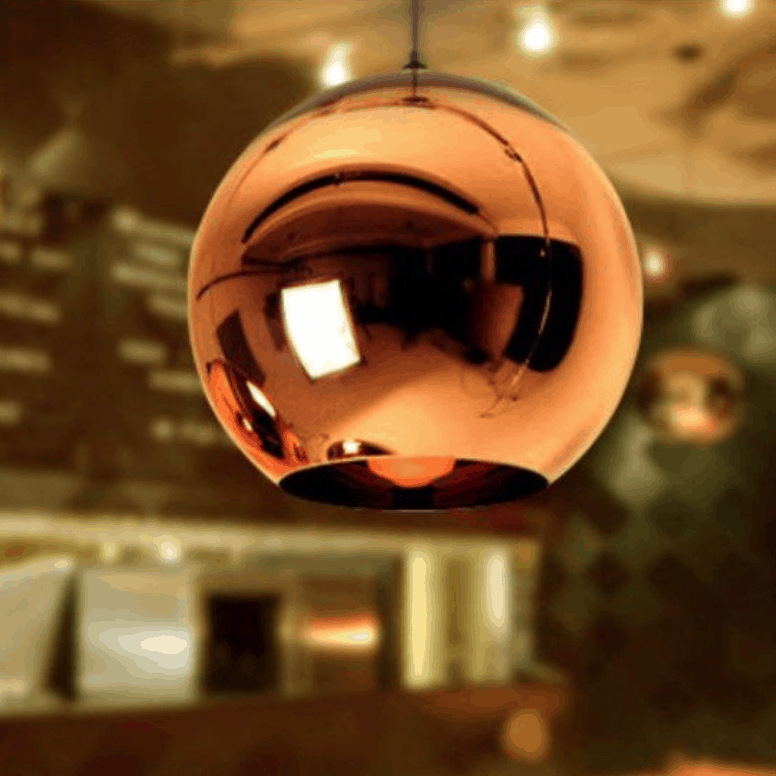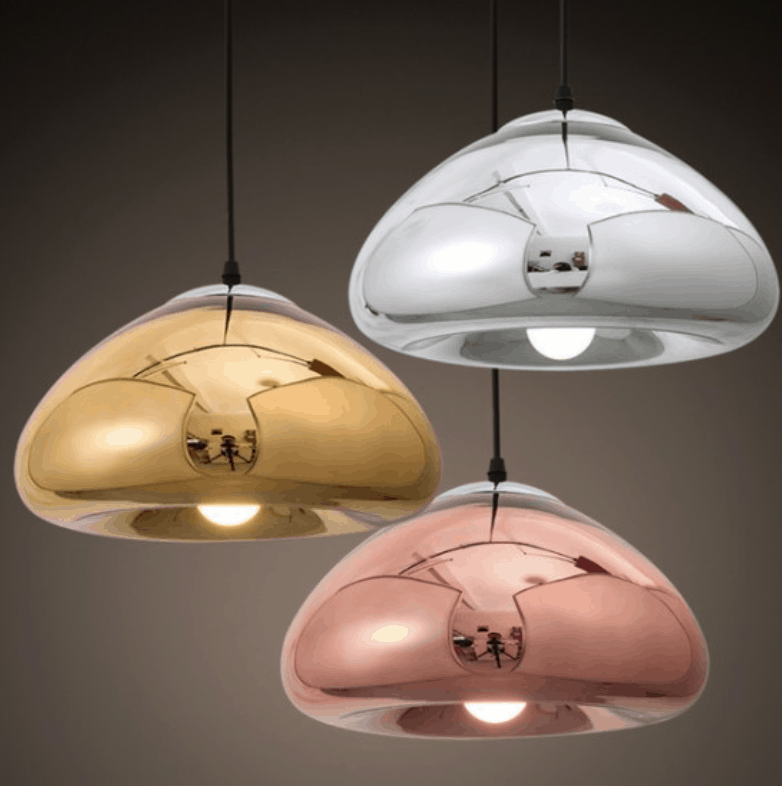 To style the first bathroom, consider RAGNA Ornamental Orb Lamp or DURANTE Flying Saucer Pendant Lamp. Both come in luxurious colours of rose gold, silver or gold that will be a fashionable addition to your bathroom.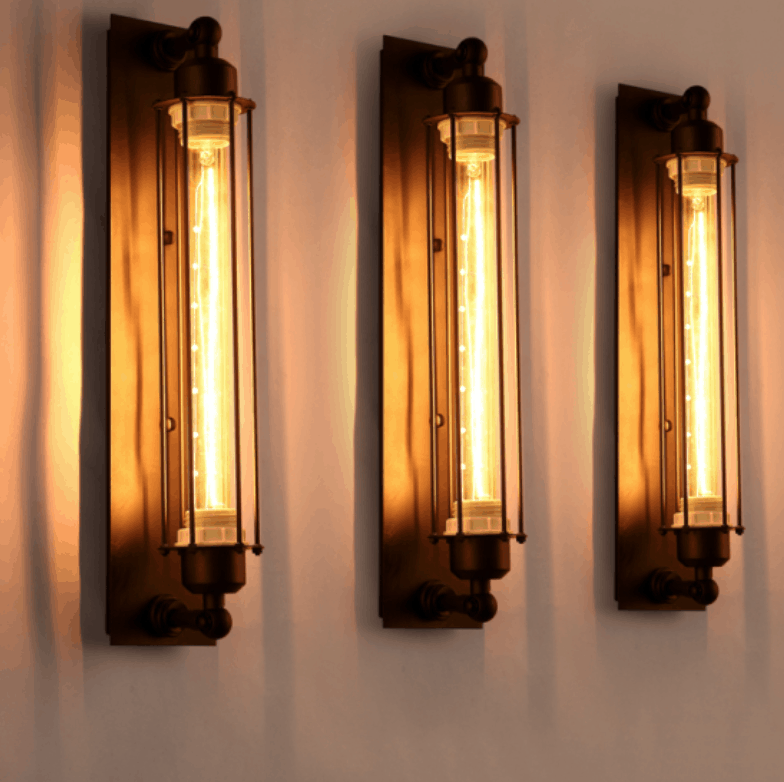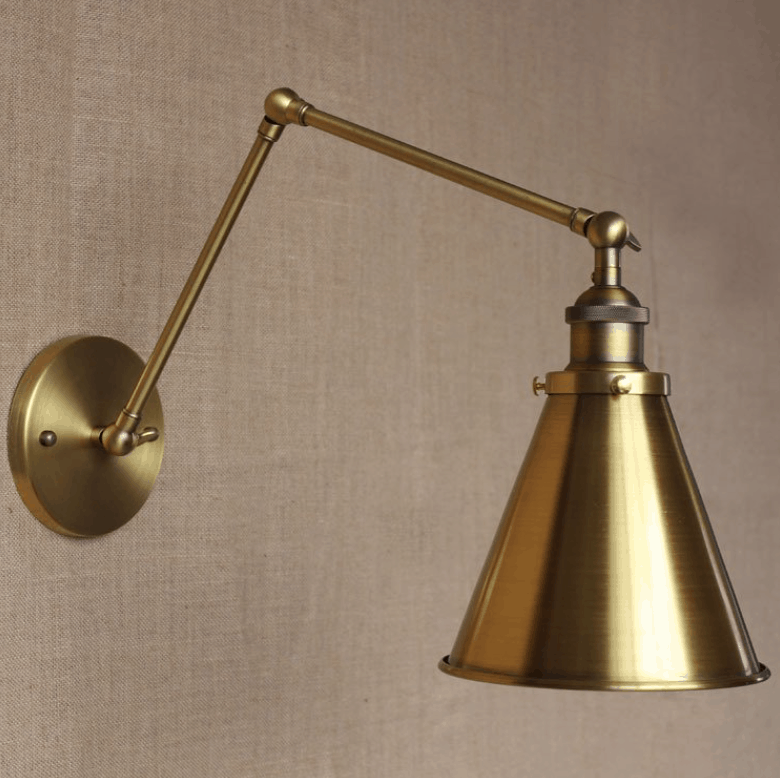 Just as shown in the second bathroom, retro wall lamps such as BEATA bermuda triangle wall light and BRONBERG Vintage Wall lamp can act as perfect decorative pieces for you to complete the nostalgic look.
Framing Your Mirror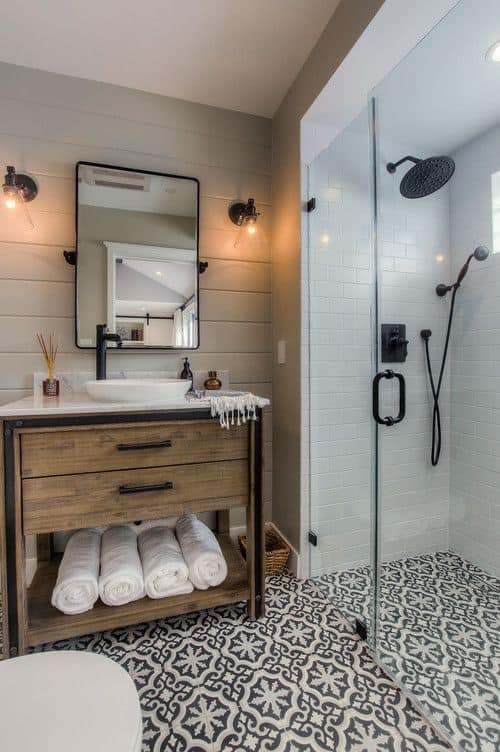 Owners above chose mosaic floor tiles paired with worn wood which creates a rural rustic vibe. The pair of transparent funnel glass wall lamps fit in perfectly with their retro vibes. A pair of lamps to frame your mirror can really make it feel like a vanity table top and below are a few options up for consideration.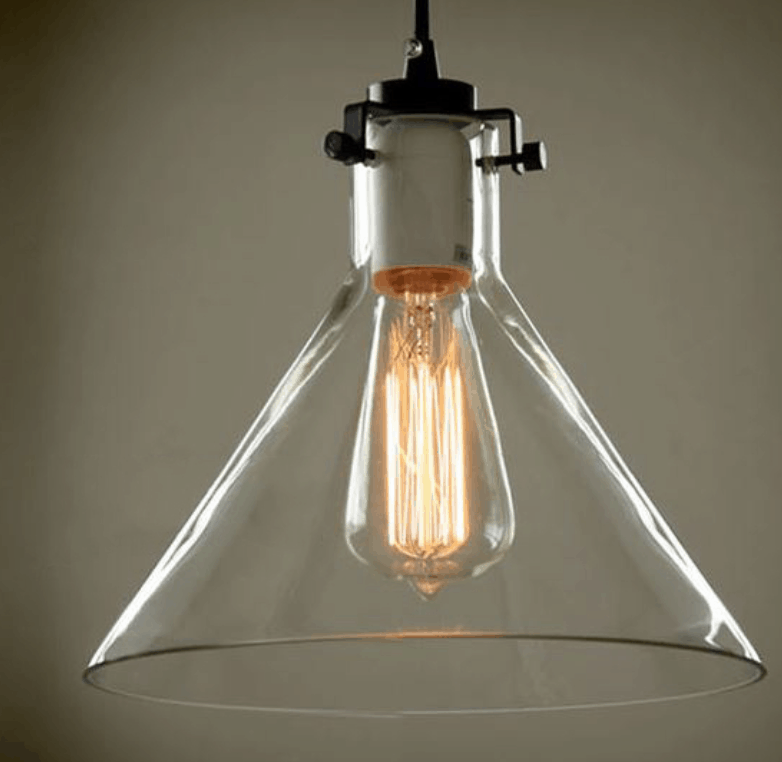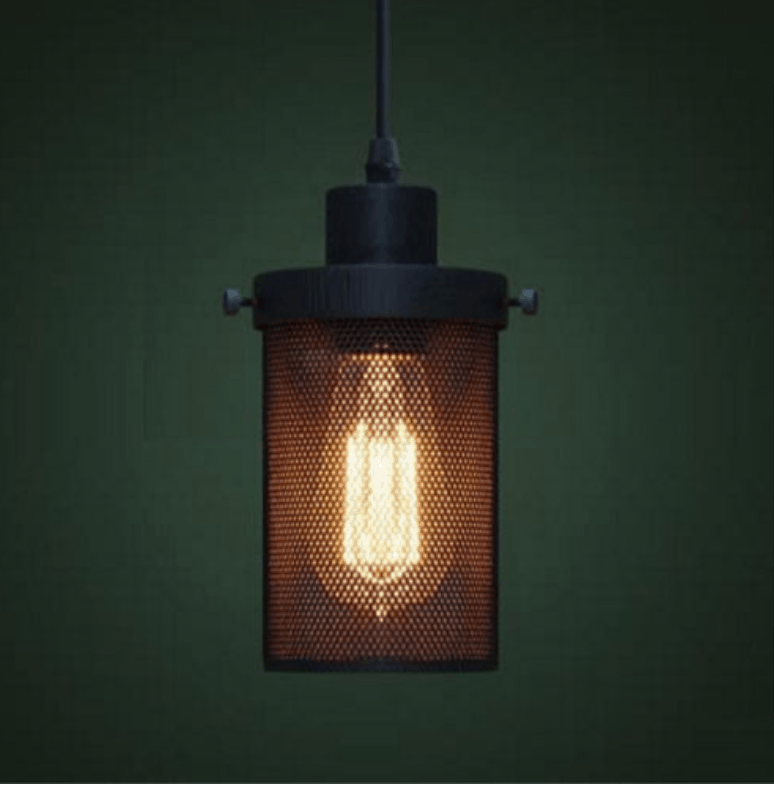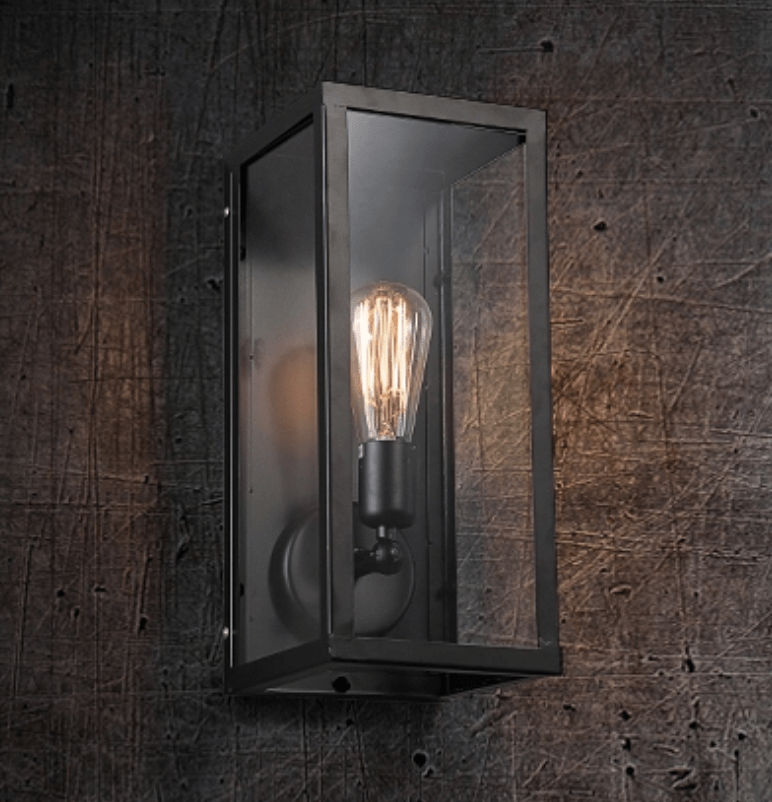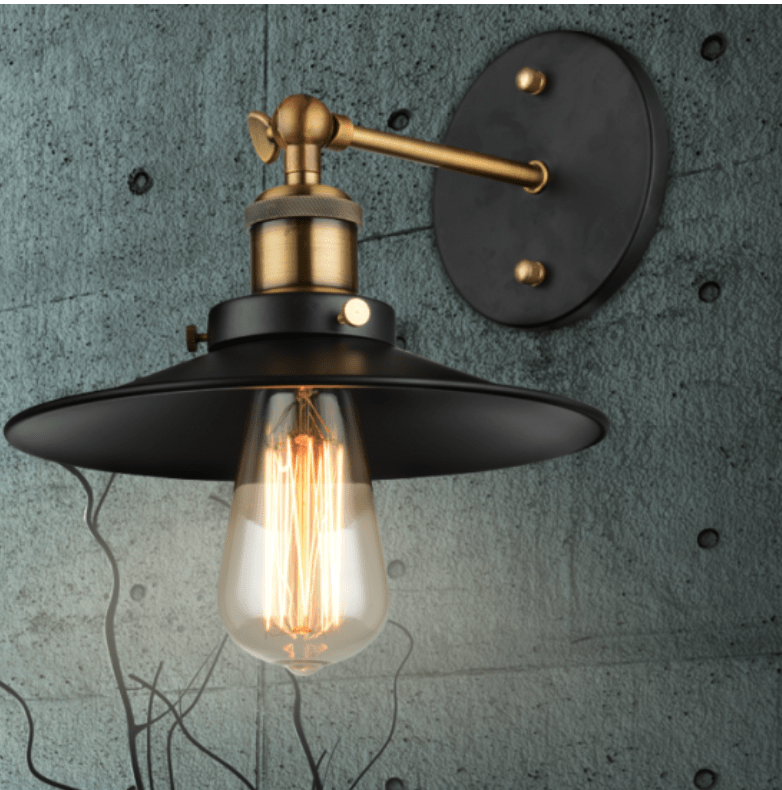 Top Left: HEIDI Transparent Glass Funnel Lamp
Top Right: ANSELM Perforated Metal Barrel Lamp
Bottom Left: BÖRJE Pandora Glass Box Wall Lamp
Bottom Right: LISBET English Street Lamp
Spotlights On You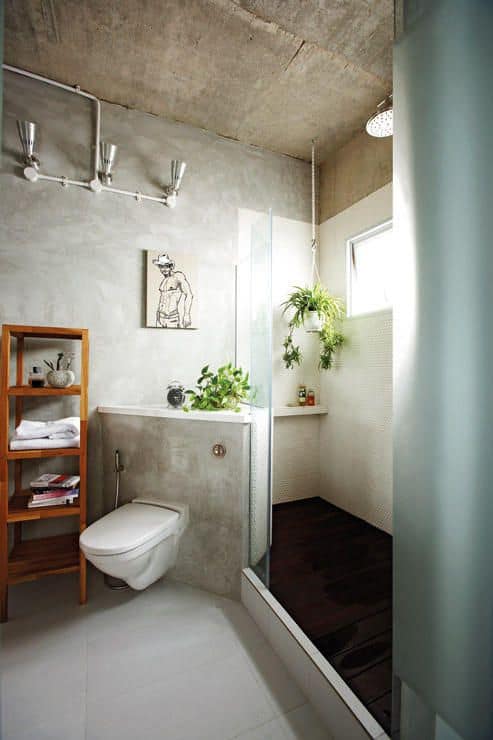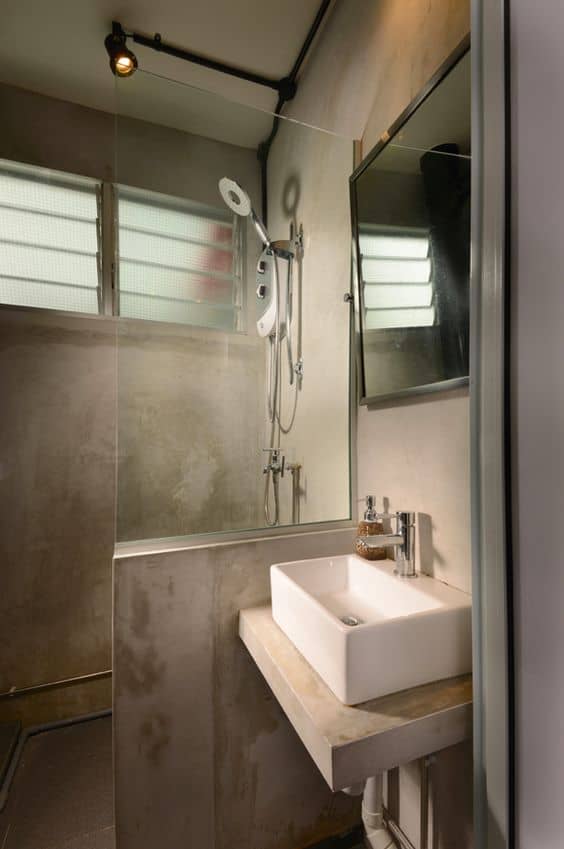 If you are someone that enjoys singing in the shower, how about adding the spotlight on yourself. You can fully indulge in all that glamour in the bathroom. These focused lighting adds artistic flair and creates great ambience for your space.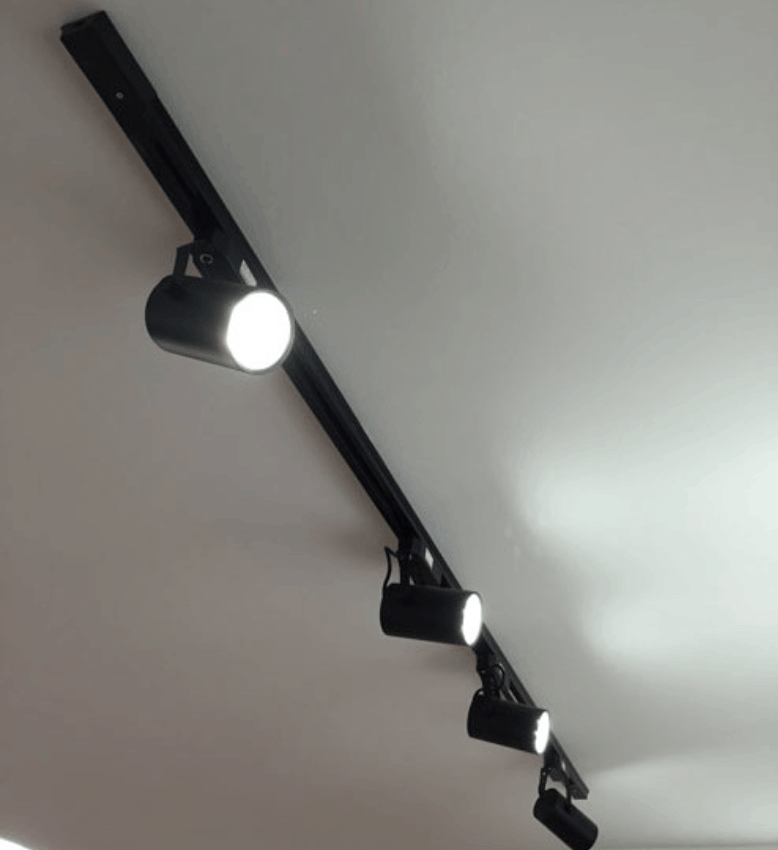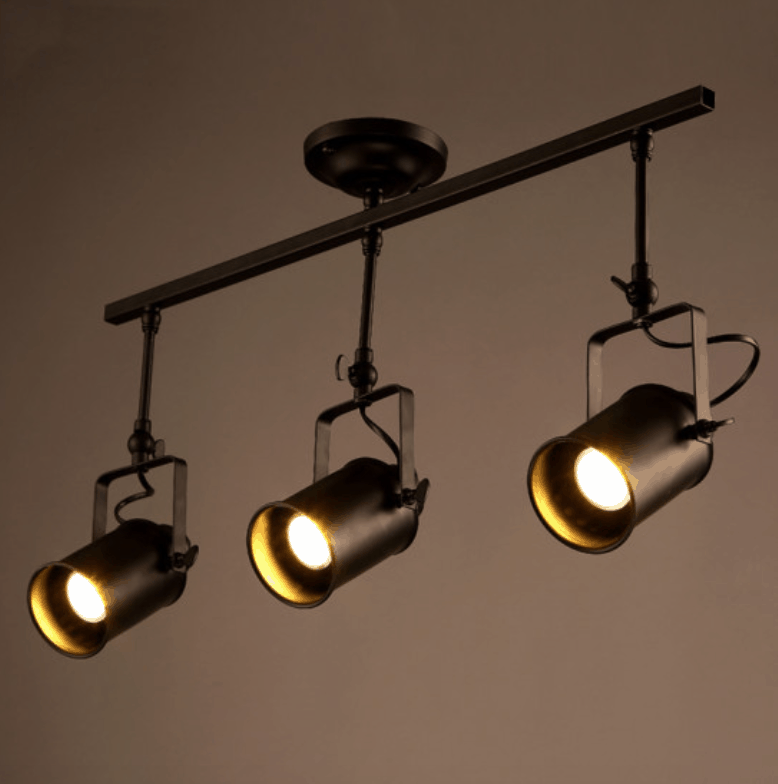 Left: LED Tracklight Spotlight Pack
Right: JERKER Stylish Spotlight
The Retro ColourPop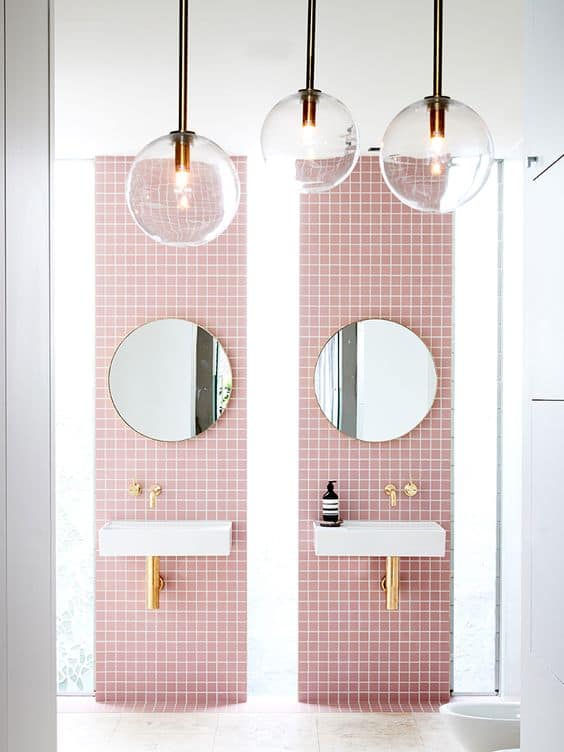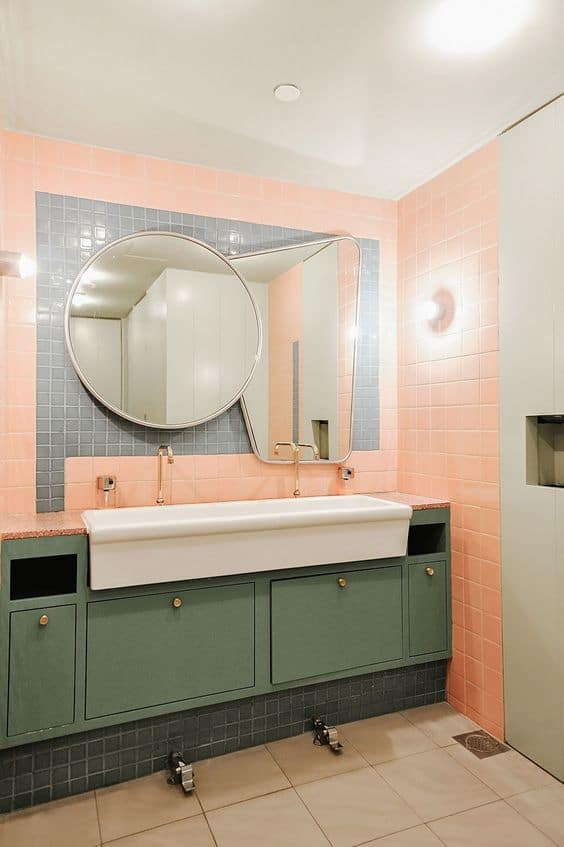 Coloured squarish tiles paired with rounded edges are crucial in bringing out the retro spirit. Be it rounded mirrors or rounded light features, this circularity is definitely something you should consider for retro spaces. These pastel bathrooms are cute and idiosyncratic (note the foot pedals for the sinks in the third bathroom!) . If you are in the midst of creating a bathroom like this, we have a few lights to offer.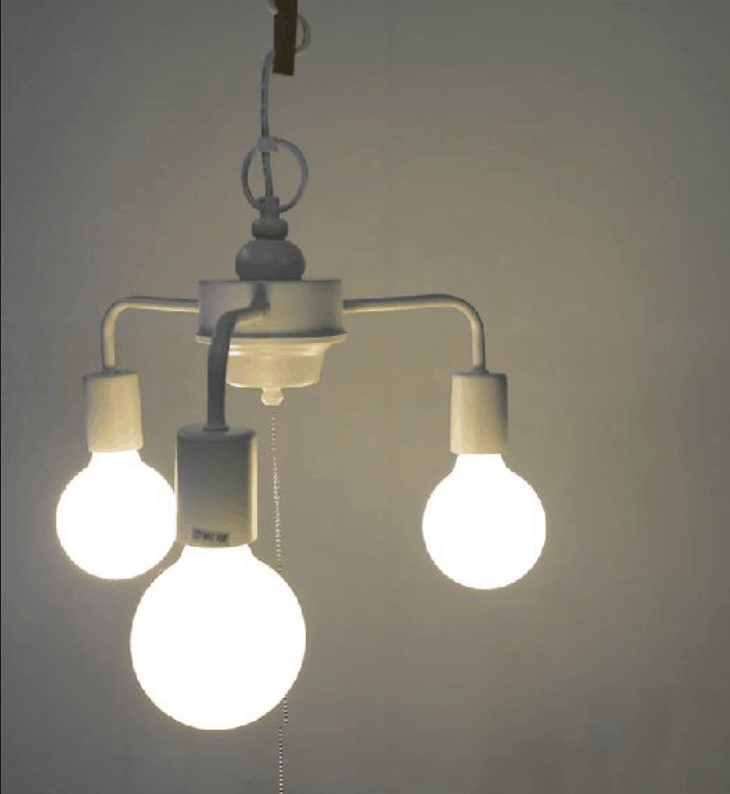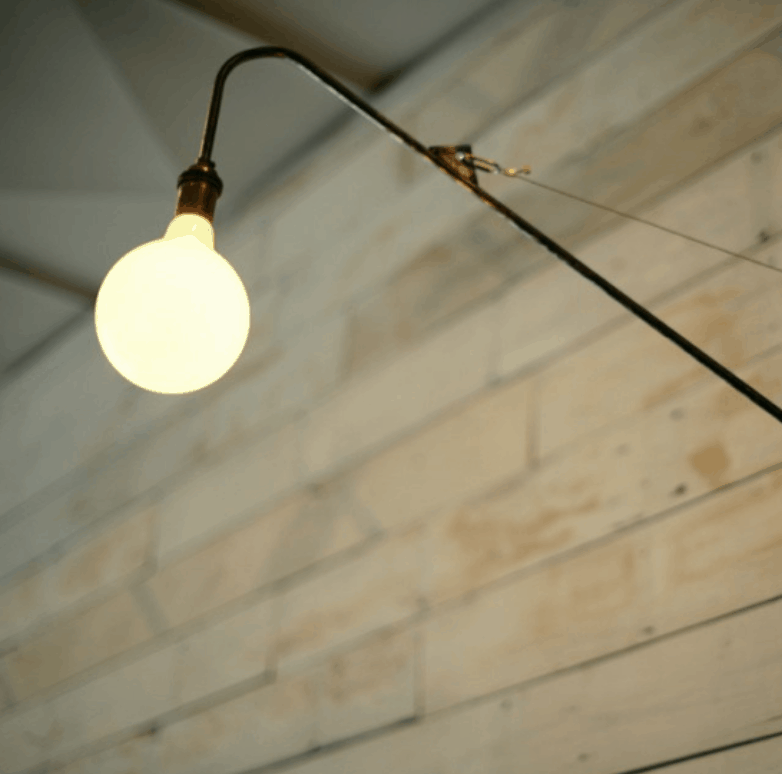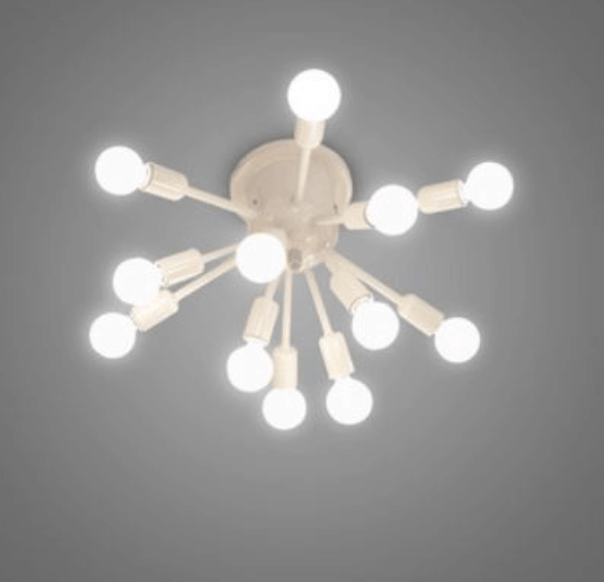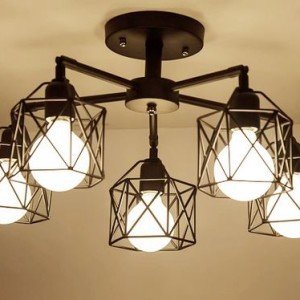 Top Left: WALDEMAR Tri-minimalist Lamp
Top Right: DAGNY Angler Rod Lamp
Bottom Left: GUNVOR Ignite Ceiling Lamp
Bottom Right: COINNEACH Crystal Vault Ceiling Lamp
A bathroom that matches the interior design style of your entire house will ensure that there is a  sense of cohesiveness. Alternatively you can also go with bold choices, with your bathroom radically different from the rest of the house. Choosing the perfect lighting for your bathroom is crucial since most HDB Bathrooms are enclosed spaces without much natural light. Most importantly, they are important decorative elements to make showering a fancy affair!