Minimalism, something not only an aesthetic, but something of necessity to maximise our tiny living spaces in Singapore.
So often associated with Minimalism are the cool tones of monochrome, and one can't help but lament that minimalism may come off a little unfeeling at times.
Introduce Japanese Minimalism, a great marriage between warmth and minimalism. Ever walked out of a Muji Store wishing your house looked like that? That's the charm of Japanese minimalism–an aesthetic born out of the Japanese Zen movement.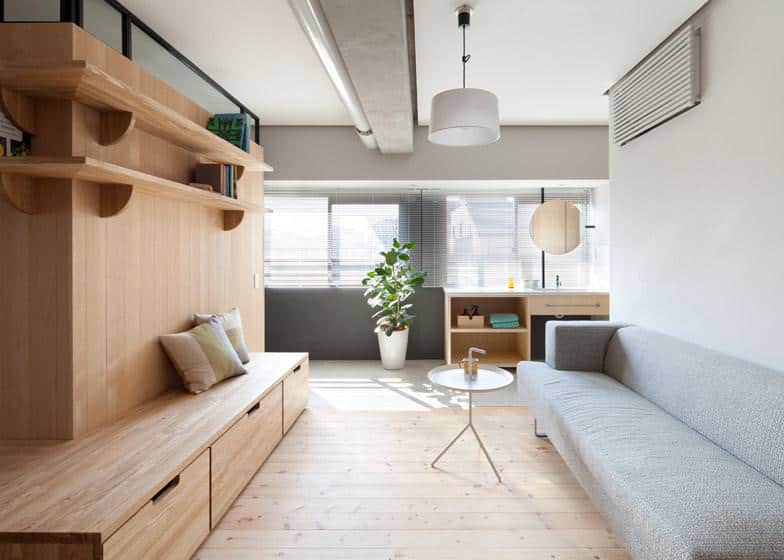 The plentiful usage of pale wood coupled with muted colours characterizes Japanese Minimalism. Walls are also demolished to allow flooding of natural light throughout the house.
Locally, new home owners are quick to pick up this trend with its popularity rivalling other styles such as Industrial or Scandinavian.
Tri-Colored Living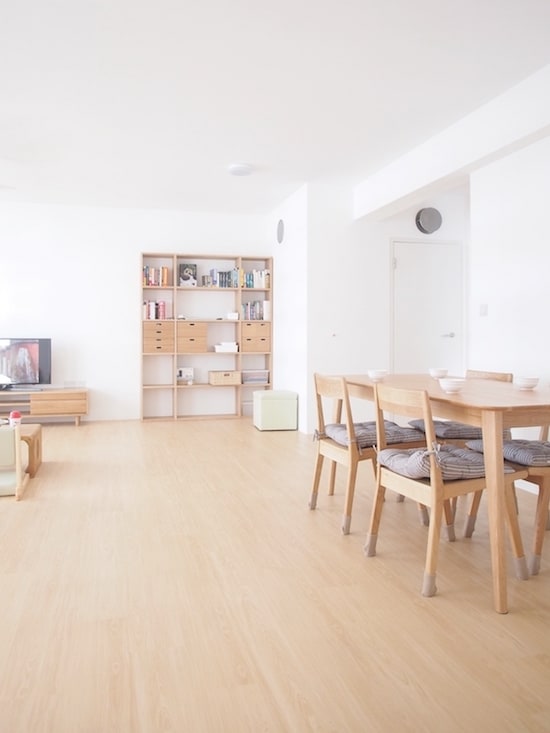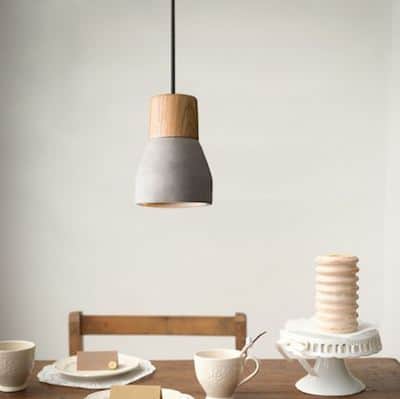 The 5 bedroom compassvale HDB above chose a strict colour theme of browns, white and greys. With the dining table being their sole big piece furniture in the living room, there is little excuse to accumulate clutter. Consistent with this style, Screed offers the VETA Zen Kabuki Brush Lamp which will fit perfectly above the dining. Besides being a decorative piece in the day, it'll provide crucial ambient light during dinnertime.
Less is more–Strictly White Policy

In this 5 bedroom flat in Punggol, owners opted for track light in their kitchen and dining, a common option for minimalists due to its functionality and clean look. To cater to our minimalist fans, screed offers this staple on our site as well. However, if you're looking to add that extra magic to your cosy dining, we're sure our Ranula Nordic Neat House Lamp would do just the job.
Minimalist homes with a character
For owners who want the Japanese minimalist style yet are reluctant to let the room be completely subdued by pale colours, a contrasting feature wall would do the trick.  Alternatively, a dark coloured ceiling fan or ceiling light can also help accent the room. Featured above is Screed's Osvald Pendant Lamp.
Create focal points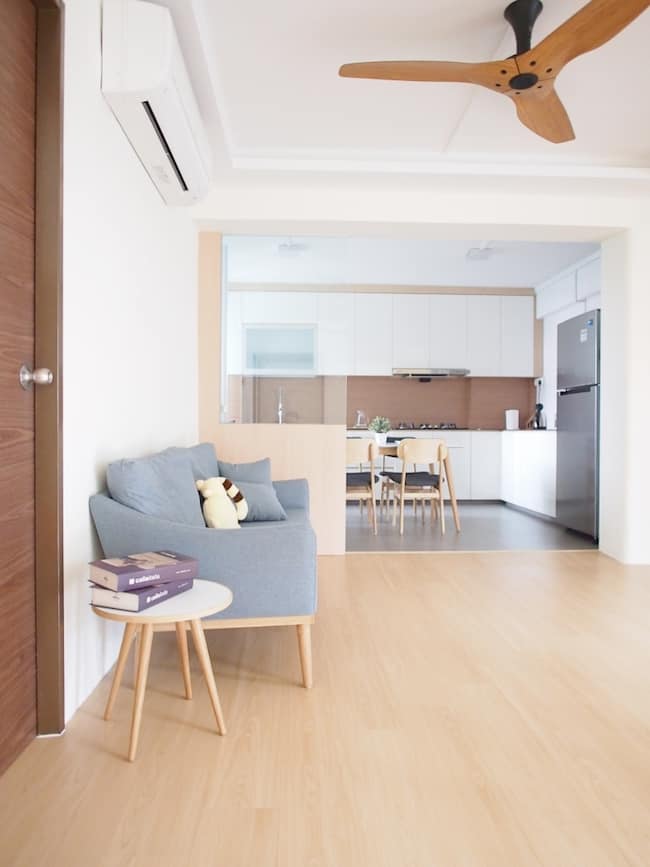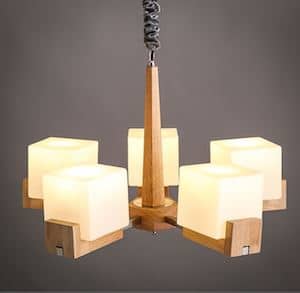 Did you eyes dart to the oak ceiling fan immediately? A strategically placed ceiling fan/light is akin to piece of jewelry which accessorizes and completes the house. The house above opted a relatively open concept between the kitchen and dining area. This seamless flow of movement is reflective of the Japanese Zen philosophy. Our Eleonor Candy Jar Multiple Head Hanging Lamp which is reminiscent of lit wax candle strives also to bring out the zen in you.
Platform bedrooms to maximise vertical space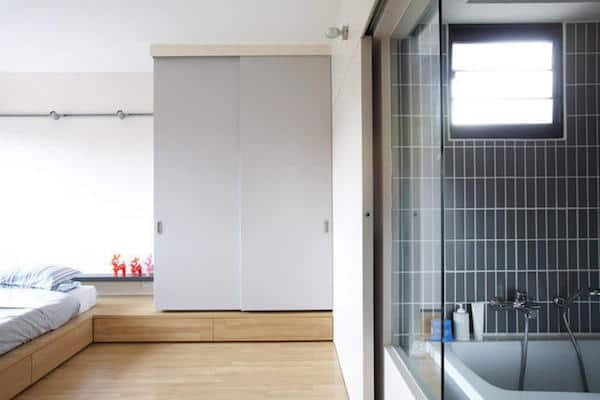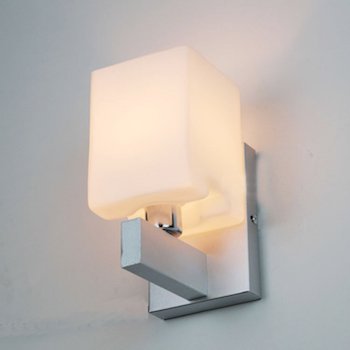 In most apartments in Singapore, we don't get the luxury of high ceilings. So why not opt for wall lights so that less vertical space is taken? This is especially so in bedrooms, where bright illumination is not of priority. Wall lights serve as great bedtime lights to lull you into slumber. Screed's GOTTFRID Cube Lantern Wall Lamp will be an unobtrusive addition to your minimalistic room.
Have the local homes above successfully convinced you that you can recreate muji living in your home too? "Less is More" is the go-to rule for minimalists when in doubt, however, a discerning choice of lighting will differentiate your house from those who play it safe.  Add the glow and magic to your house effortlessly with the creative options available at Screed.
Photo credits: minimalist.sg , screed.sg